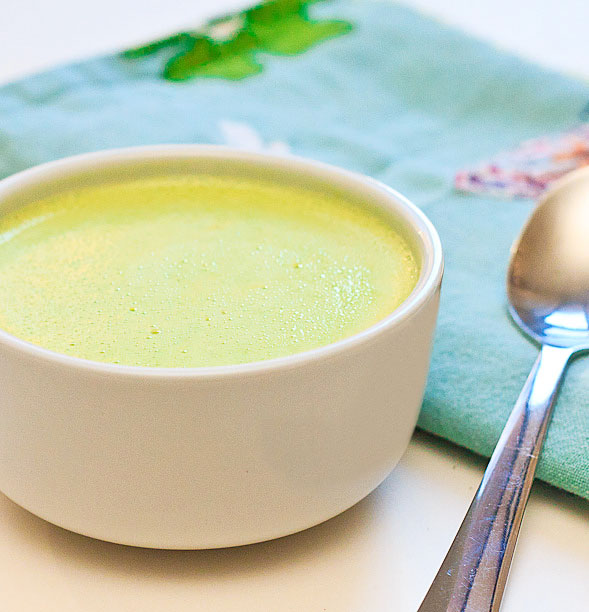 When I saw Nigella Lawson make her incredibly easy pea and mozzarella soup on her cooking show the other day, I just had to try it. Because of the addition of mozzarella she calls it 'Slime Soup', but it also adds a nice creamy flavor which compliments the delicate sweet peas. I love the vibrant light green color this soup exudes, making it a great addition to any Halloween party. Check out my soups & stews section for more easy and delicious recipes.

I made a few adjustments to the recipe by using less mozzarella and adding garlic and shallot for a more robust flavor. I mixed in some dried thyme as well but any dried herbs like oregano or basil would also work.

Click for recipe…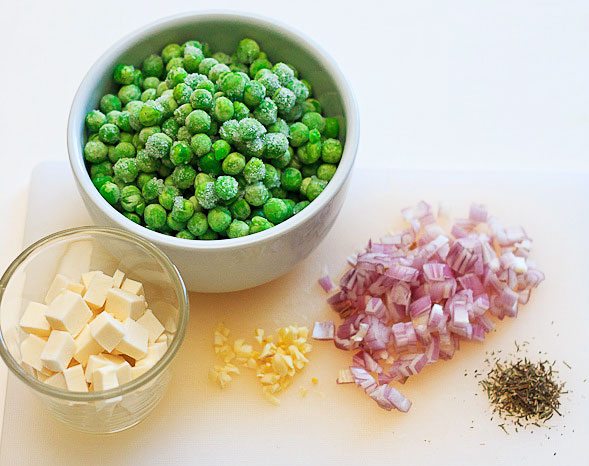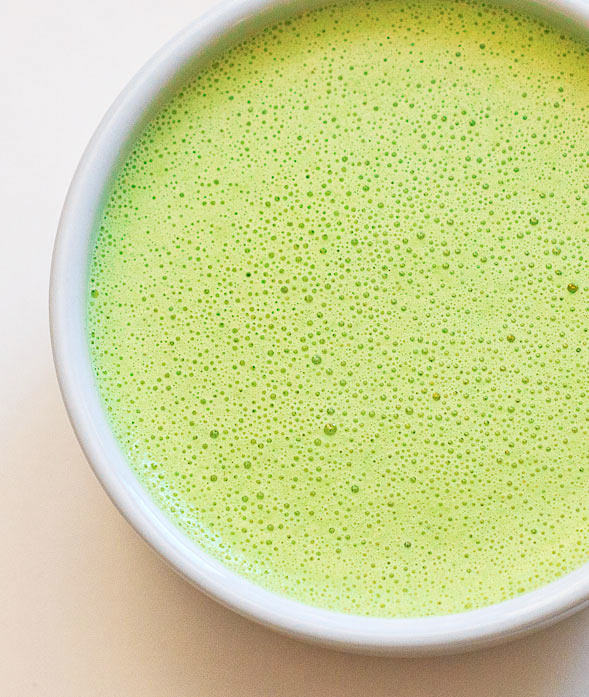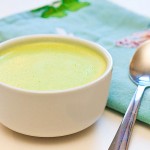 Creamy Pea Soup

1 teaspoon
olive oil
2 cups
vegetable broth (I used one with no salt added)
2 cups
frozen peas
4 ounces
fresh mozzarella, diced
1 clove
garlic, diced
1
shallot, diced
1/2 teaspoon
dried thyme
1/2 teaspoon
salt, or to taste
1/4 teaspoon
pepper, or to taste
Add diced mozzarella to a blender, set aside. In a pot, heat olive oil over medium heat. Add diced shallot and garlic and cook until softened, about 4-5 minutes. Add broth, thyme, salt and pepper, then bring to a boil. Add the frozen peas and cook until defrosted.
Carefully ladle peas and broth into your blender with the mozzarella. Puree until creamy and smooth. Adjust with salt and pepper to taste. You can serve this hot or chilled.
Total Time: 25 minutes
Yield: makes 4 servings


print recipe
[if you enjoyed this post, please sign up for my newsletter to get the latest recipes]