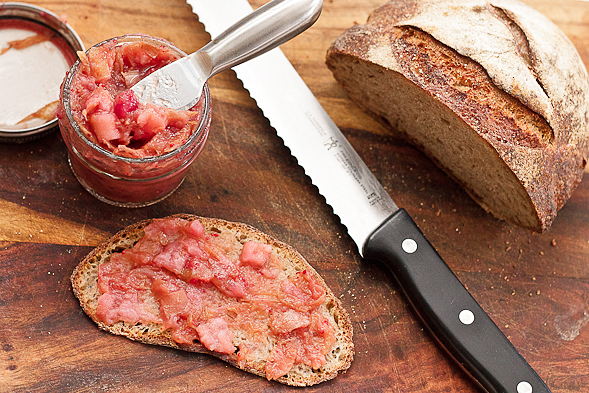 I'm not a fan of getting rid of food (something I learned from my mom), so here's a jam recipe I made using leftovers from the cranberry tea I posted a few days ago. I cooked the leftover cranberries with an apple, a perfect pairing this time of year. To soften the mixture I added some of the original cranberry tea.


Cranberries are in season, so you should find an abundance at your grocery store or farmers market. If you're making this jam with the leftovers from the tea like I did, add a few fresh cranberries into the pot. The jam will be tart, so you may need to adjust the amount of dates or sugar. Store in the fridge and once opened use within a few days.


Click for recipe…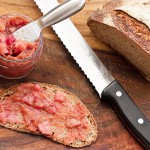 Cranberry Tea Jam Recipe
leftover cranberries from cranberry tea
1/2 cup
fresh cranberries (if on hand)
1
fuji apple, diced
4-6
dates, diced
1/2 cup
cranberry tea or water
In a pot (I used the same pot from the tea) combine leftover cranberries, fresh cranberries, diced apple, diced dates and tea. Simmer for 20-30 minutes, or until apple is soft and mixture has thickened. Pour into a sterilized mason jar.

Total Time: 30-40 minutes
Yield: Makes about 1 cup packed


print recipe
[if you enjoyed this post, please sign up for my newsletter to get the latest recipes]