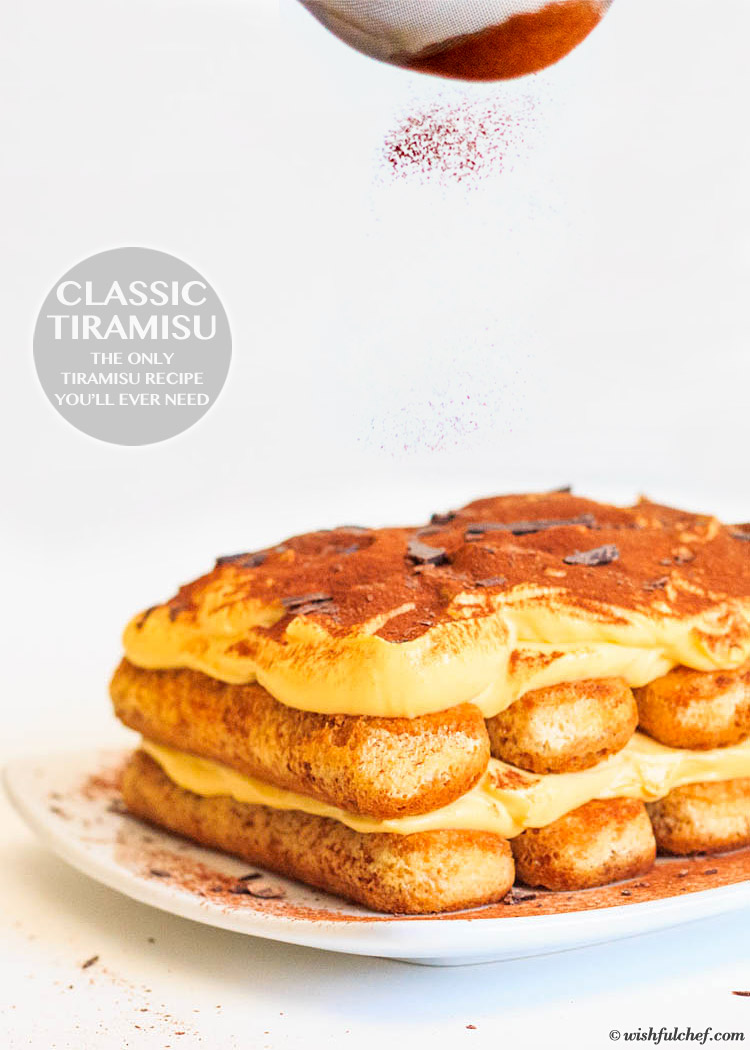 I'm excited to update one of my favorite recipes of ALL time. This post from early 2012 truly is the best tiramisu recipe you will find. It's simple yet incredibly delicious and always a hit at any dinner party. If you're having people over for the holidays, you won't be disappointed with this classic tiramisu recipe. The original post is below:
In recent years I've seen tiramisu recipes adding whipped cream, lemon or even cream cheese. In my opinion those additions only take away from the flavor. I believe the best tasting tiramisu should be simple and traditional made with quality ingredients. This recipe has been in my husband's family for over 20 years and we've never changed a thing, that's how good it is! I don't make this too often, as it is not the healthiest dessert out there but I decided to make a smaller personal size using only eight ounces of mascarpone cheese.

Click for recipe…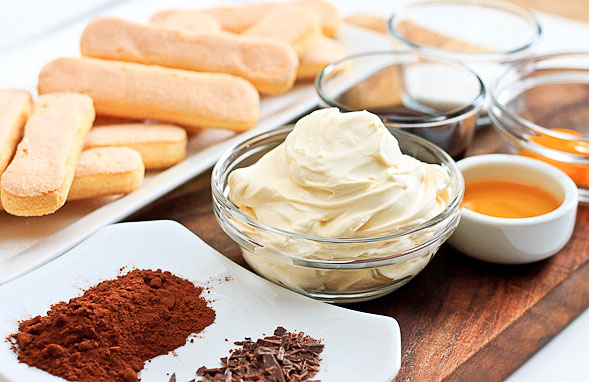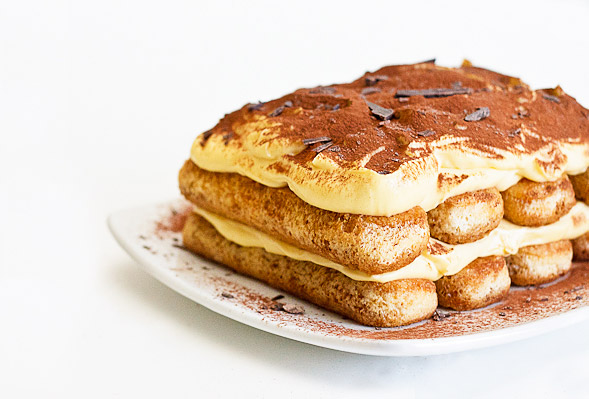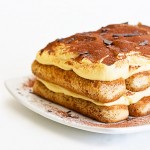 Classic Tiramisu Recipe

8 ounces

Italian mascarpone cheese

8-10

ladyfingers (Italian savoiardi cookies)

2 small

egg yolks (or 1 extra large)

2 tablespoons

sugar

1 double shot or 2 ounces

espresso or extra strong coffee, cooled

1 1/2 tablespoons

brandy or dark rum

1-2 tablespoons

unsweetened cocoa

chocolate shavings for garnish (optional)
In a bowl, whisk egg yolks, sugar and half of the brandy. Whip fast to thicken. Then, spoon by spoon fold in mascarpone. Mixture should be a little softer than the consistency of mayonnaise. If mixture isn't thick enough and comes out runny, use a hand blender with whipping blades to thicken.
On a small plate, mix espresso plus the rest of brandy. Quickly dip each side of the ladyfingers (do not completely soak), then add a layer to the bottom of your serving dish. Top with about 1/3 of mascarpone mixture, then repeat and top with the rest of the mixture.
Cover and rest in fridge for 4 hours or overnight. Sprinkle cocoa and chocolate shavings on top before serving.
A note on plating/serving: I made this dish on a small plate because my cream mixture always comes out pretty thick so it will stand on its own. Obviously feel free to use a traditional square pan to prepare your tiramisu in.
Total Time: 20-30 minutes (plus 4 hours or overnight in refrigerator)
Yield: 4 servings


print recipe
[if you enjoyed this post, please sign up for my newsletter to get the latest recipes]