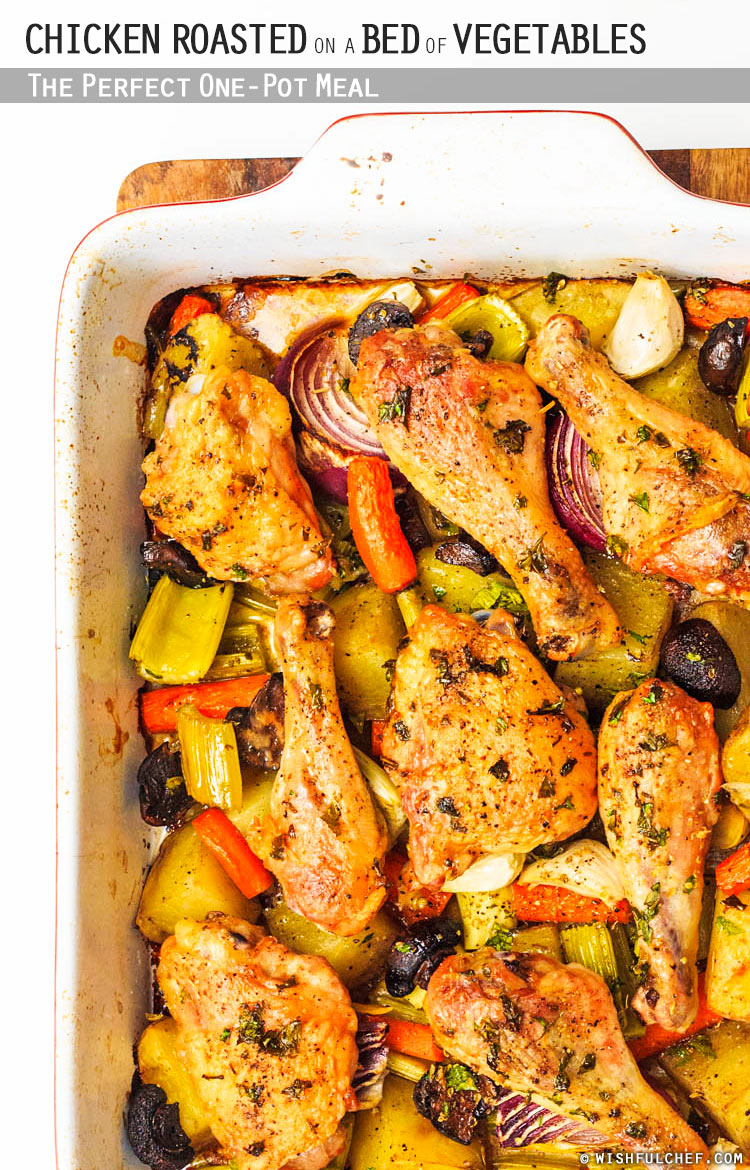 This roast chicken dish is a staple in my house and was one of Wishful Chef's most popular recipes of 2012. I make it quite often because it's simple, incredibly easy to prepare and the perfect one-pot meal! See the original recipe with updated images below.
When I'm busy at work, all I can think of is having a satisfying dinner and a glass of wine at the end of the day. For me, roast chicken is one of those satisfying meals. This one-pot dish is pure comfort from start to finish, even the prep work of chopping vegetables calms me down somehow. I just know I'm going to have a delicious meal.

I made this with a few basic vegetables I had on hand: onions, garlic, carrots and celery (broccoli also works). I chopped the veggies into rustic bite-size pieces and added olive oil, balsamic vinegar, herbs and spices, then topped with herbed chicken pieces. I like using chicken drumsticks and thighs but most other parts should work as well.

Click for recipe…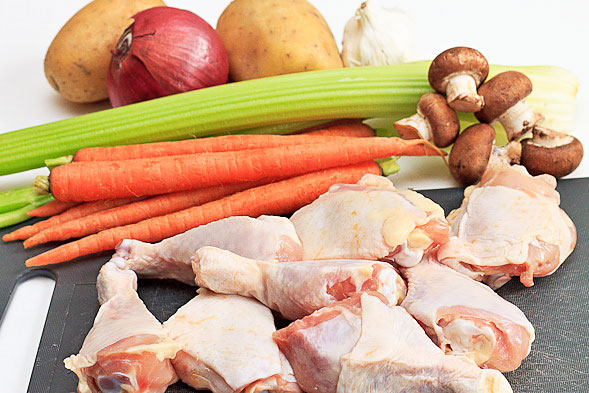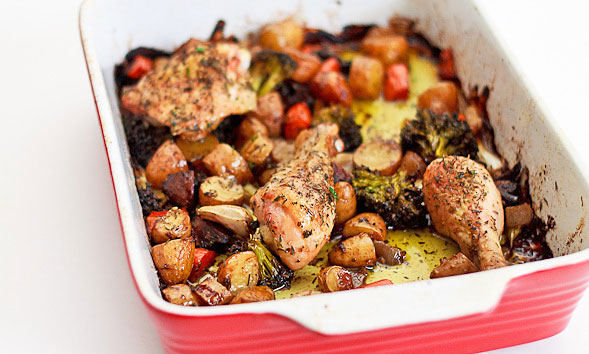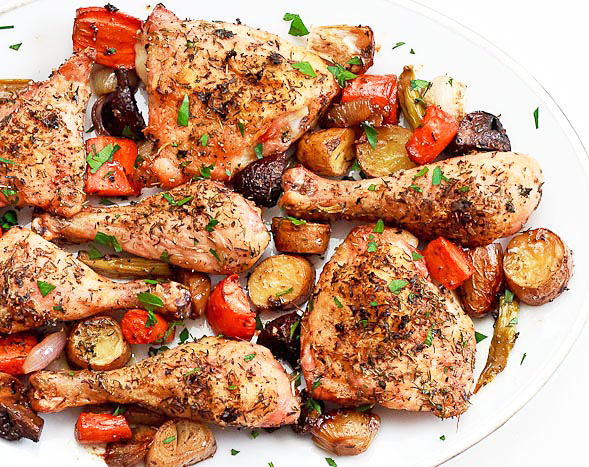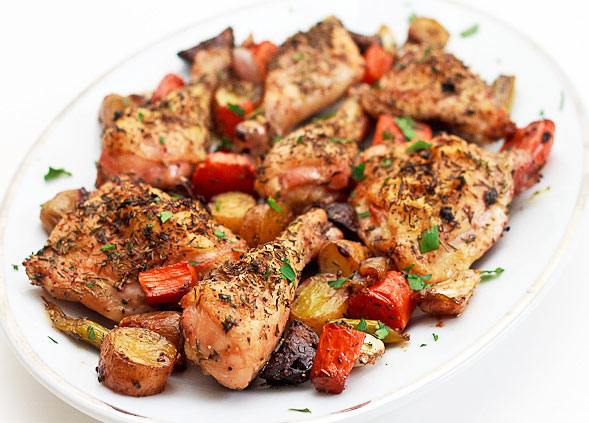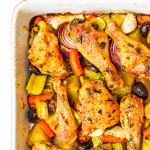 Chicken Roasted on a Bed of Vegetables Recipe

2 pounds

chicken thighs and drumsticks

a mix of

vegetables (like onions, garlic, carrots, celery, potatoes and/or broccoli)

olive oil

1-2 tablespoons

balsamic vinegar

salt and pepper, to taste

fresh parsley, chopped

dried herbs (thyme, rosemary, oregano)
Heat the oven to 425°F.
Wash and prep your preferred vegetables and cut into bite-sized pieces. Make a bed for the chicken pieces by arranging the vegetables on the bottom of a baking dish. Sprinkle with olive oil, balsamic vinegar, salt, pepper and herbs.
Rub the chicken drumsticks and thighs with olive oil. Sprinkle the chicken pieces generously with salt and pepper and place on top of vegetables.
Bake for an hour or until chicken is done. Let the chicken pieces rest on a serving platter. Mix vegetables in the baking dish and roast 5-10 minutes longer if needed. Garnish with chopped fresh parsley.
Total Time: 75-85 minutes
Yield: 4-6 servings


print recipe
[if you enjoyed this post, please sign up for my newsletter to get the latest recipes]