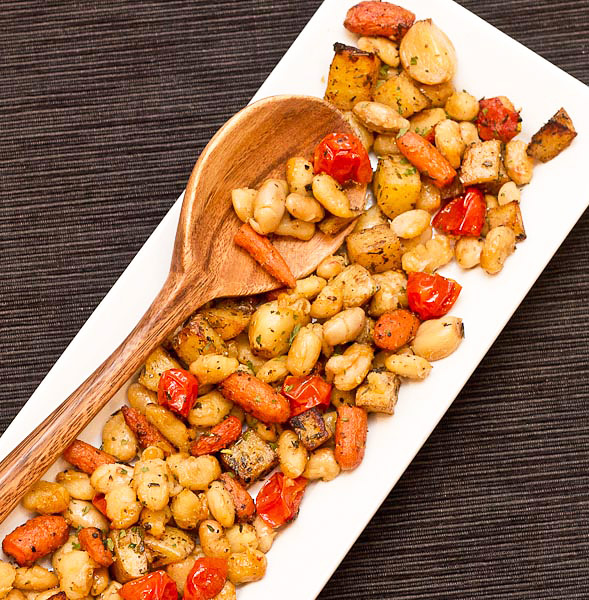 Hurricane Sandy has been a devastating storm affecting the lives of millions of people. Luckily we were spared from the worst effects here in Park Slope, Brooklyn. We did, however, hunker down in our apartment for a few days and had to rely on whatever food we had stocked up. One of those essentials I recommend everyone to have in their pantry is canned beans. I love cooking with beans and ended up making a nutritious vegetarian one-pot dish along with a few other vegetables. I had potatoes and carrots on hand, but you can use vegetables like brussels sprouts, broccoli, parsnips or onions.

Update: If you want to help the victims of Hurricane Sandy, go to Red Cross to find out ways to donate.

Click for recipe…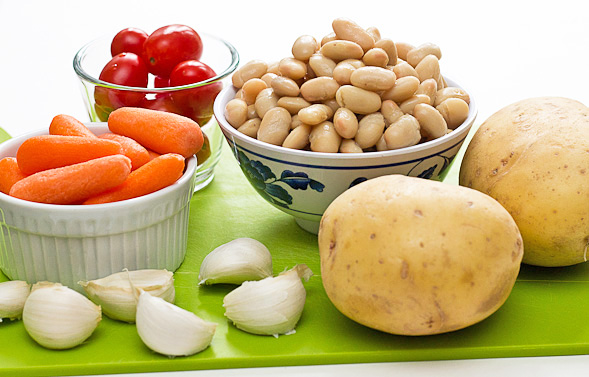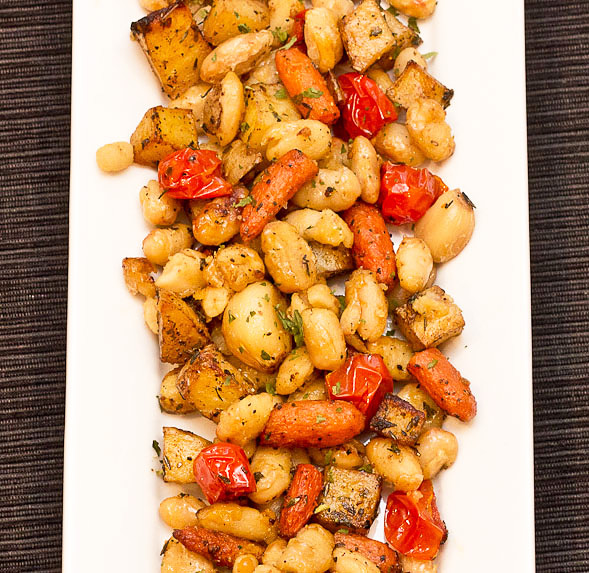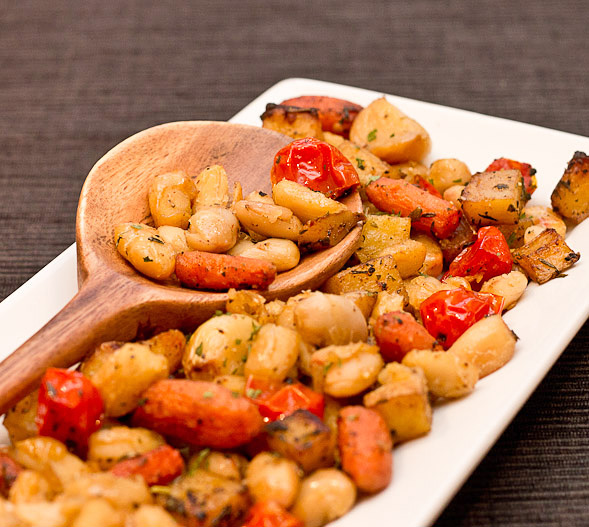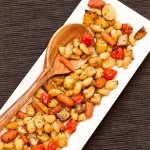 Baked Cannellini Beans with Potatoes and Carrots

1-2
yukon gold potatoes, chopped
1/2 cup
carrots, peeled and chopped
1/4 cup
cherry tomatoes, halved
6-8 cloves
garlic, peeled
1 1/2 cups
cannellini beans, rinsed and drained
3 tablespoons
olive oil, plus extra for drizzling
1 tablespoon
balsamic vinegar, plus extra for drizzling
1 teaspoon
dried thyme
1 teaspoon
dried parsley
1/2 teaspoon
salt, or to taste
1/4 teaspoon
pepper, or to taste
Preheat oven to 425° F. In a baking dish, toss together potatoes, carrots, tomatoes and garlic with olive oil and 1 tablespoon balsamic vinegar. Season with thyme, parsley, salt and pepper.
Roast until golden brown and tender, tossing once, about 30-35 minutes. Remove dish from oven and stir in cannellini beans. Roast until beans are golden and crisp, about 6-8 minutes. Toss vegetables with a drizzle of balsamic vinegar and olive oil if desired.
Total Time: 60 minutes
Yield: makes 4 servings


print recipe
[if you enjoyed this post, please sign up for my newsletter to get the latest recipes]