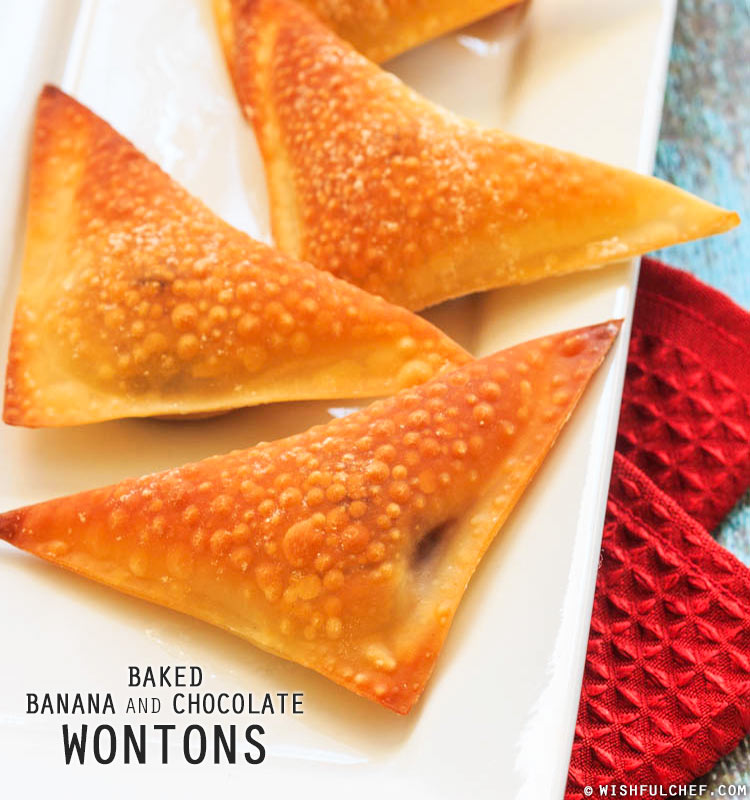 If you need another reminder that Valentine's Day is coming up, here it is. You only have a few more days and I bet you haven't thought about what to cook for your honey? It's ok, I'm usually late with these kinds of things, too 🙂 . In any case, my banana wontons are your perfect last minute solution: Healthy (no deep frying here), crispy and super quick to prepare with only 3 ingredients.

This recipe is like a mini version of my Filipino Turon but baked in the oven, not fried. For natural sweetness, I used very ripe bananas but if yours aren't that ripe just add a bit of honey or sugar.

Click for recipe…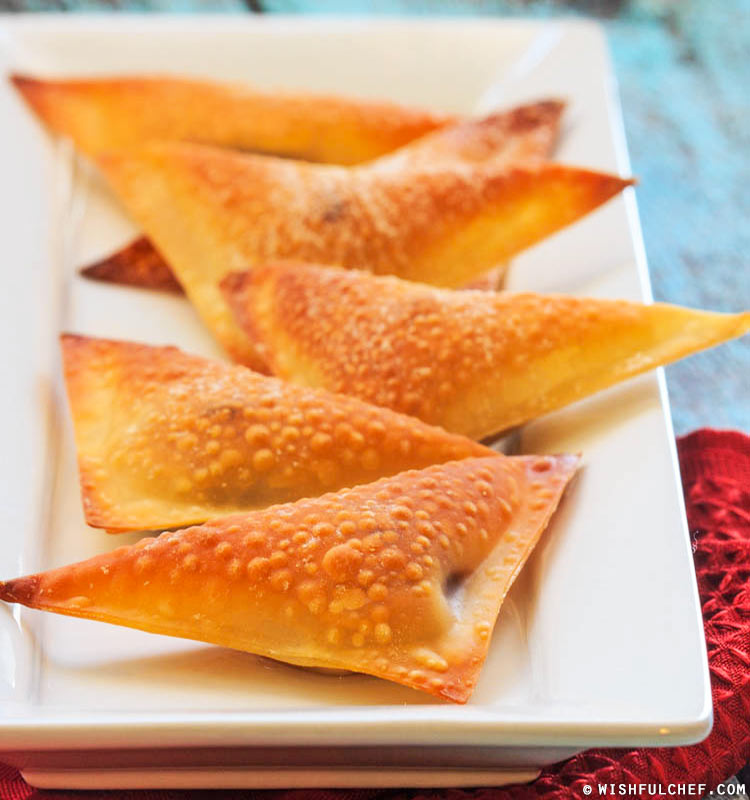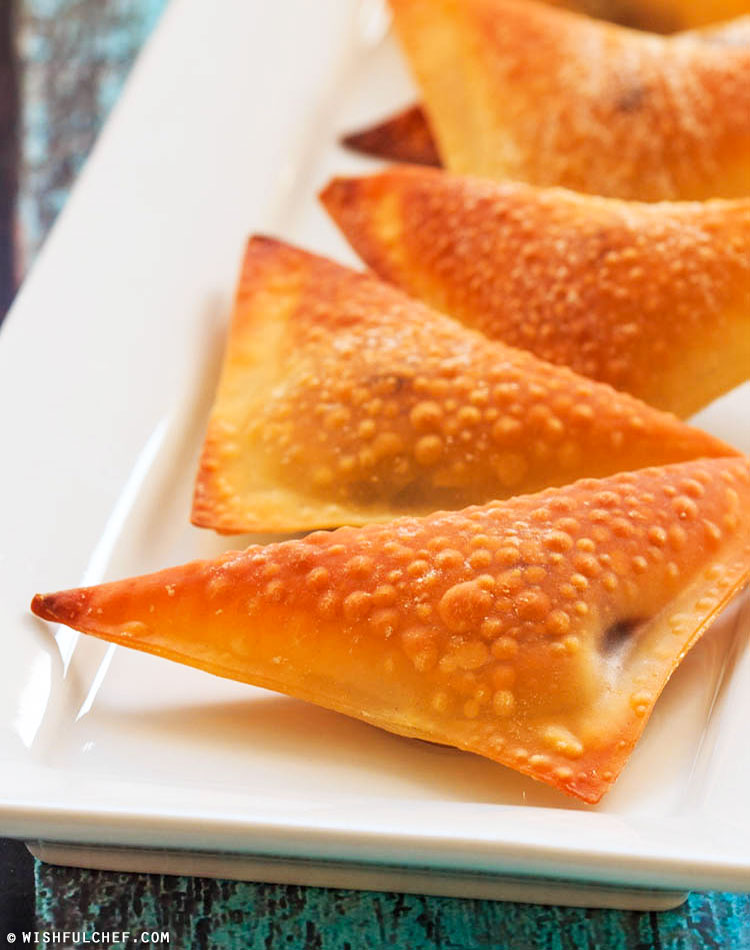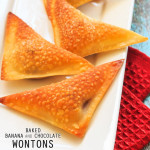 Baked Banana and Chocolate Wontons
1-2

bananas, sliced

16-20

wonton wrappers

chocolate chips

coconut oil spray, or preferred oil
Preheat oven to 400°F.
Slice banana into rounds. Place 1-2 banana slices and about 2-3 chocolate chips just below the center of each wonton wrapper. With your finger, brush some water around wrapper edges, fold down into a triangle and press edges together to seal.
Spray or brush both sides of the finished wontons with coconut oil and place on a baking sheet. Bake wontons for 8-10 minutes, until golden brown and crisp.
Total Time: 30 minutes
Yield: 16-20 wontons


print recipe
[if you enjoyed this post, please sign up for my newsletter to get the latest recipes]