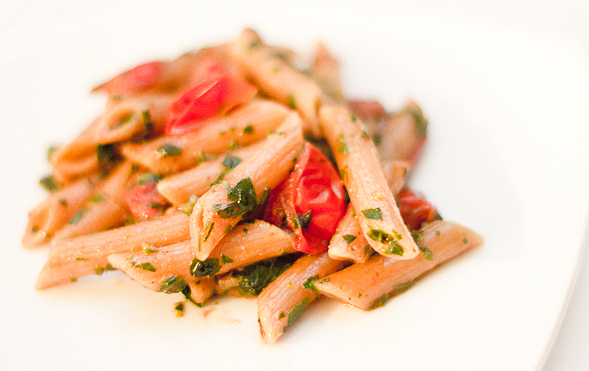 Here is another delicious pasta recipe using minimal ingredients. I came up with this dish trying to figure out what to make for lunch. It's also great for a last-minute dinner since it's so easy with only a handful of ingredients.

A jar of anchovies in olive oil should be a pantry staple since a little adds a ton of flavor for pasta sauces. I chopped the kale leaves very fine, almost pesto-like and added it to the anchovies and tomatoes to create a bold sauce. You can also use a good amount of arugula if you don't have kale.



Click for recipe…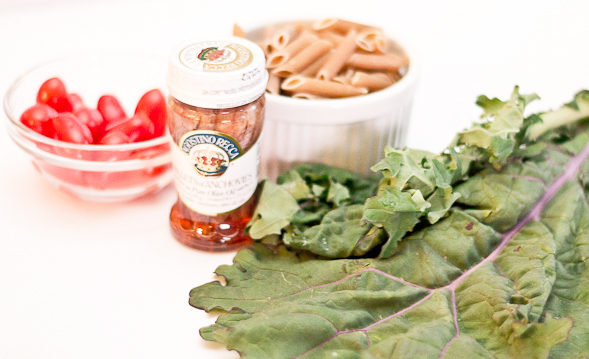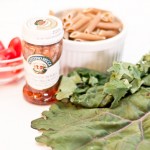 Anchovy Pasta with Tomatoes and Kale Recipe
8 ounces
small whole wheat pasta (penne, chiocciole or rigatoni)
6-8 filets of
anchovies packed in olive oil, or to taste
1/2 cup
cherry tomatoes, chopped
4-5 leaves
kale, chopped fine
1/4 cup
good olive oil
1-2 teaspoons
red pepper flakes
salt and pepper, to taste
Cook pasta according to package instructions, until al dente. Reserve about a 1/4 cup of pasta water for cooking at the end if you need more sauce.

In a pan on medium-low heat, warm a tablespoon of olive oil. Add anchovy filets and cook until a light sizzle for about 3-5 minutes. Raise heat then add tomatoes and cook down for about 10 minutes.
Season with red pepper flakes, salt and pepper. Stir in kale and cook for about 1-2 minutes. Toss pasta in the pan with the sauce and mix well to combine. If it seems dry, just add some pasta water.

Total Time: 30 minutes
Yield: Makes 2-4 servings


print recipe
[if you enjoyed this post, please sign up for my newsletter to get the latest recipes]