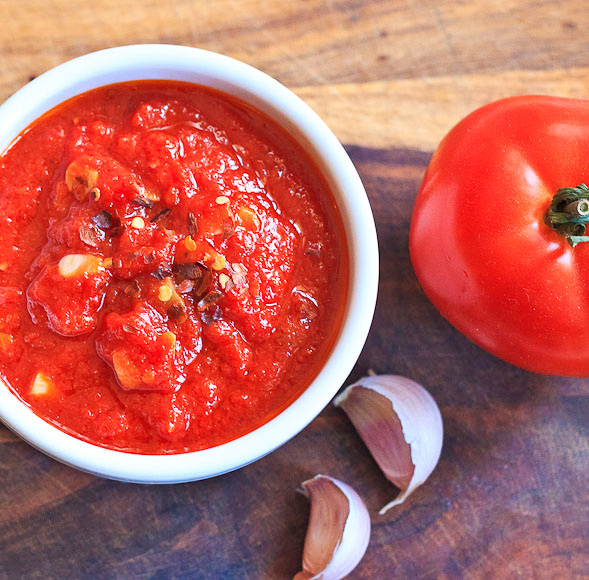 Quick and easy pasta dishes are usually what I make when I want something simple or don't feel like going out to eat. I typically simmer my pasta sauces for hours, but this particular recipe is my go-to if I need a quick tomato sauce. It only takes about 10 minutes to make, not bad for a delicious pasta sauce!

This recipe is a great base for many dishes like pasta, lasagna, pizza, soups, dips, or anything you can think of that needs tomato sauce. I love my pasta sauce with lots of garlic and spice so feel free to adjust to your taste. A little bit of sugar, butter and cream are added to balance the acidity of the tomatoes. Freeze the leftover sauce or keep in the fridge for up to 4-5 days.

Click for recipe…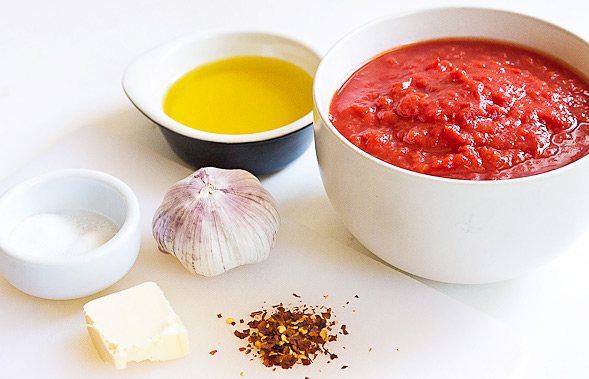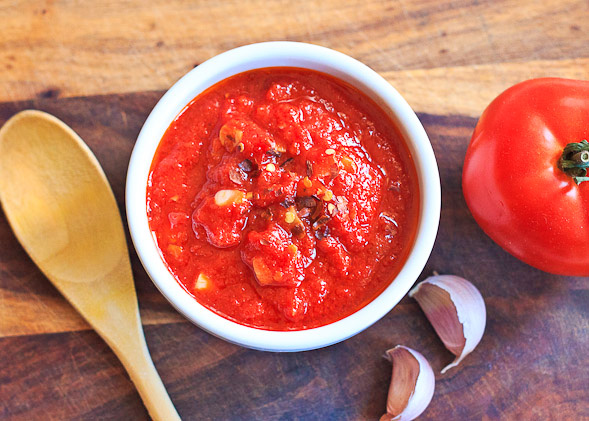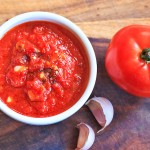 10-Minute Spicy Tomato Sauce Recipe

1/4 cup

olive oil

2 cups

crushed tomatoes

(canned or fresh)

6-8 cloves of

garlic, roughly chopped

1-2 teaspoons

crushed red pepper flakes

1/2 teaspoon

salt

1/4 teaspoon

sugar

1 teaspoon

butter

a splash of

cream or half & half
In a pot, combine olive oil, garlic, red pepper flakes and salt. Turn the heat on to medium-high and stir ingredients until oil bubbles and garlic turns sweet and becomes slightly browned, about 6 minutes. Stir in crushed tomatoes and sugar and simmer for about 3 minutes. Turn heat off and stir in butter and cream. Taste the sauce and add more salt, pepper if needed.
Total Time: 10 minutes
Yield: makes about 2 1/2 cups sauce


print recipe
[if you enjoyed this post, please sign up for my newsletter to get the latest recipes]