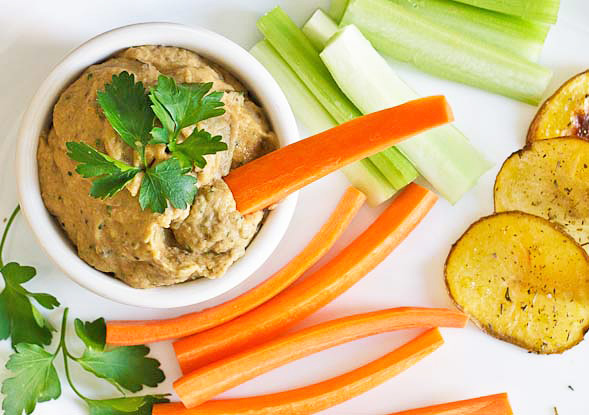 Super Bowl Sunday is only a few days away and if you're throwing a big party, here's a healthy dip recipe your guests will love. I made a Mediterranean-inspired white bean dip using roasted eggplant, garlic and cannellini beans. A nice alternative to the common chips and salsa. Your friends won't even know they're eating something healthy!

If you want a bolder garlic flavor then use fresh garlic cloves to your taste. The addition of yogurt, fresh parsley and lemon juice makes it healthy and light, a nice contrast next to the heavier foods being served at your game day bash. Serve the dip with your favorite vegetables, pita chips and homemade potato chips. You can also use it as a spread for sandwiches, especially with pita bread.

Click for recipe…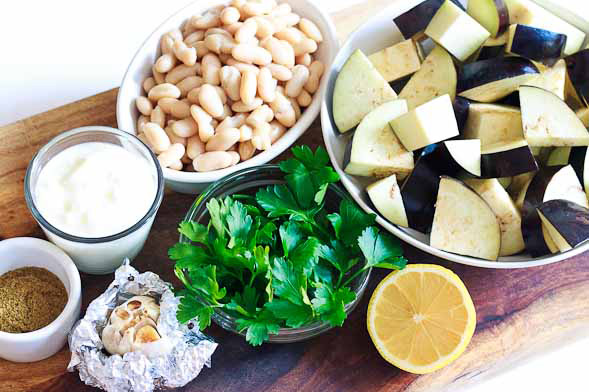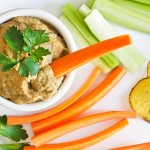 White Bean Dip Recipe

1 can
cannellini beans, rinsed and drained
1 large
eggplant, cut into 2-inch chunks
1/3 cup
olive oil, and a little extra for eggplant & garlic
5-6 cloves of
garlic
1/4 cup
fresh parsley
1/4 cup
plain yogurt
a pinch of
ground cumin
3-4 tablespoons
lemon juice
salt and pepper, to taste

Preheat oven to 400° F.
Place eggplant on a baking sheet, then drizzle with olive oil and season with salt and pepper. Place garlic wrapped in foil in a separate container. Roast both for about 25-30 minutes until golden brown. Set eggplant and garlic aside and allow to cool.
In a food processor or blender, combine the cannellini beans, eggplant, garlic, parsley, yogurt, cumin, and lemon juice. Start to puree the ingredients and as the machine runs, add olive oil until mixture is smooth and creamy. Season with salt and pepper to taste. Serve with chips and vegetable slices.
Total Time: 35-40 minutes
Yield: 4-6 servings


print recipe
[Sign up for my newsletter or follow me on facebook / twitter to get new recipes]