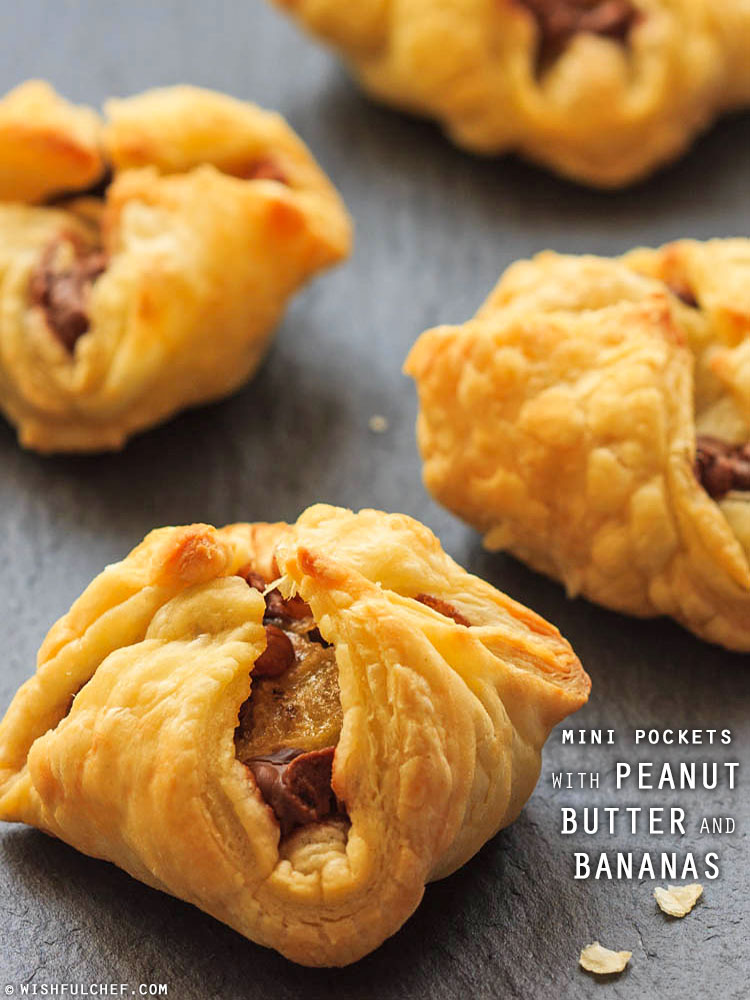 We all know that peanut butter and bananas make for a great combo, but wait until you try these flaky mini pockets. There is no added sugar in this recipe and only four ingredients are needed. Short on time for a special Super Bowl treat? This my friends, is the perfect last-minute dessert for game day…or any day in my book!

Adding peanut butter to your recipes is such a great shortcut to any dessert. Use regular peanut butter for this recipe, but even better, try out chocolate peanut butter. I used it for the first time here, it's my new favorite ingredient!
This recipe is adapted from The Italian Dish. If you can't find chocolate peanut butter, just mix in some cocoa powder! Or simply feel free to just use peanut butter.

Click for recipe…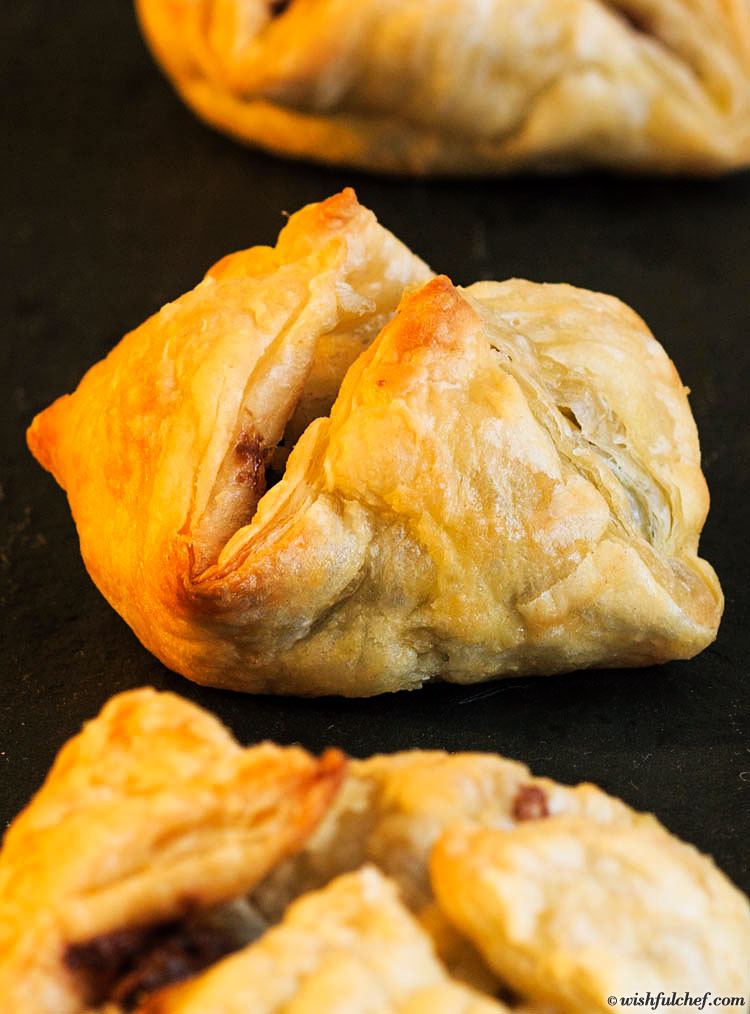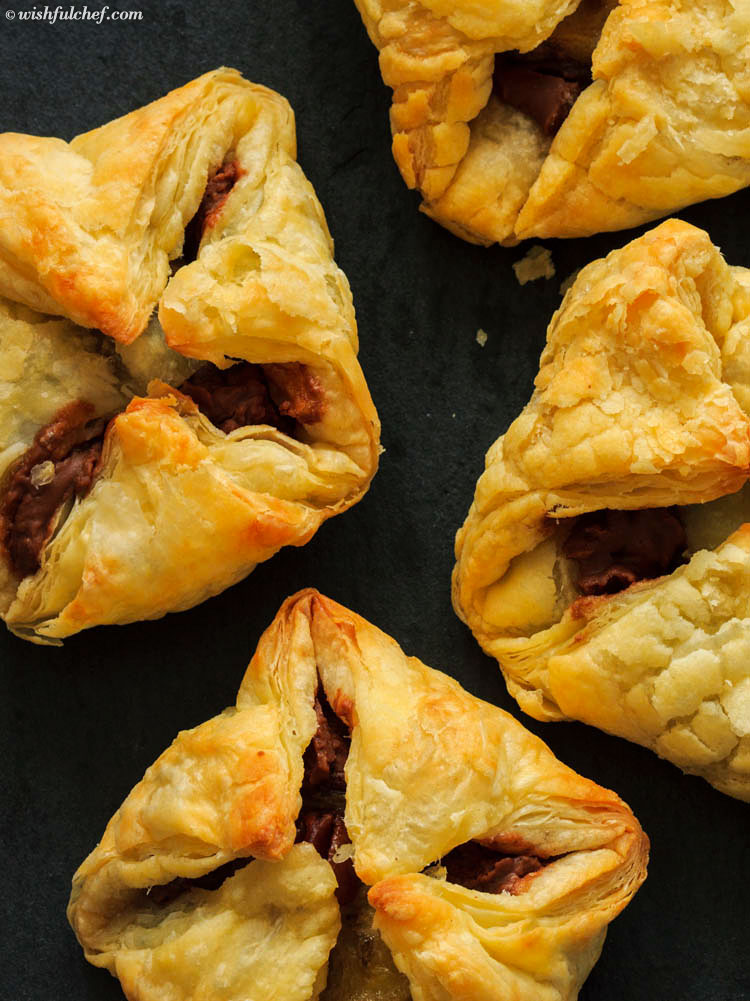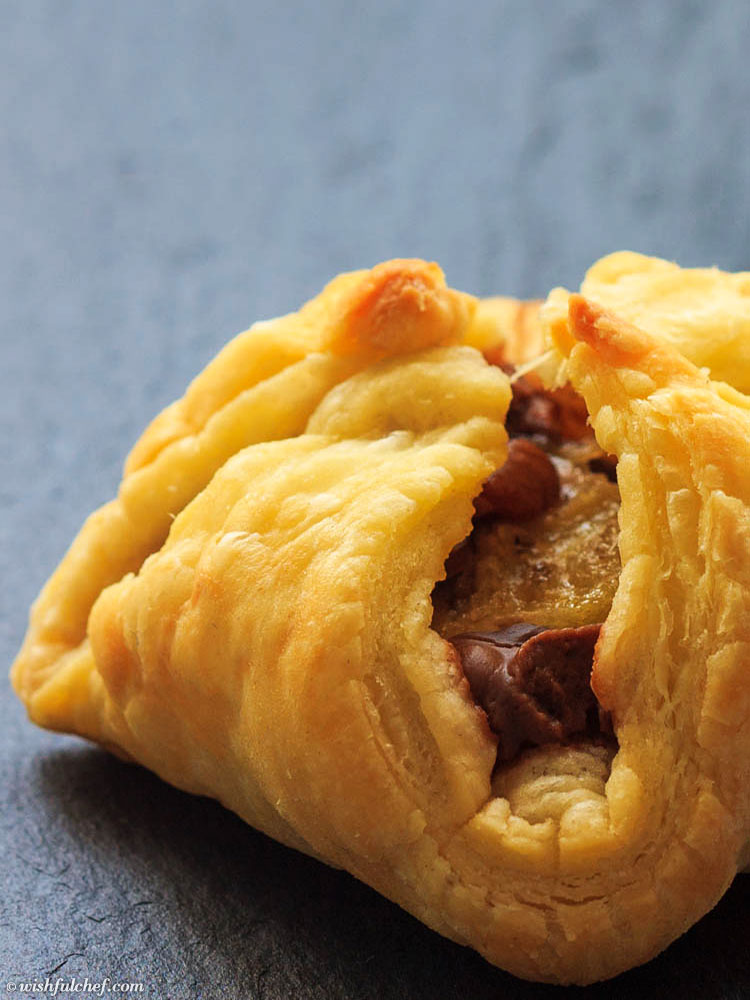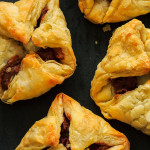 Sugar-Free Mini Pockets with Peanut Butter and Bananas
1 sheet of

puff pastry, defrosted

dark chocolate peanut butter (or regular)

1

banana, sliced

nuts (I used pecans)
Preheat oven to 400°F. Line a large baking sheet with Silpat or parchment paper.
Cut the sheet of puff pastry into 9 squares or desired shape. Drop a heaping teaspoon or 2 teaspoons of chocolate peanut butter on the center of the pastry squares. Place a banana slice and desired amount of nuts on top. Bring the corners together in the center and squeeze tightly, making sure all four corners seal well.
Bake for 15-17 minutes, until the outside is golden brown. Cool for a few minutes before serving.
Total Time: 30 minutes
Yield: makes 9 pastry pockets


print recipe
Note: This post contains affiliate links
[if you enjoyed this post, please sign up for my newsletter to get the latest recipes]