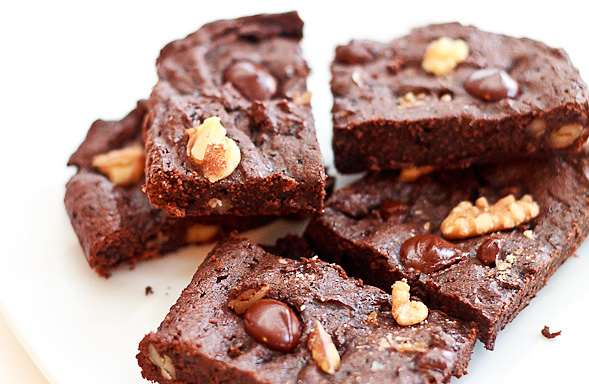 Here's a delicious chocolate chip brownie recipe if you're looking for a healthier chocolate dessert alternative. I used soy flour, which is made of finely ground soybeans. You can find it at your local grocery or health food store. I like to sift the soy flour before I mix the batter because it tends to get somewhat clumpy in texture.

Some people may not be accustomed to the taste of soy flour, however, I think the cocoa and chocolate chips help reduce the 'beany' flavor. If you haven't used soy flour in your cooking before, I suggest starting with half soy and half regular flour and gradually add more to taste. This is a small batch, so just double the recipe if you need a larger serving.

Click for recipe…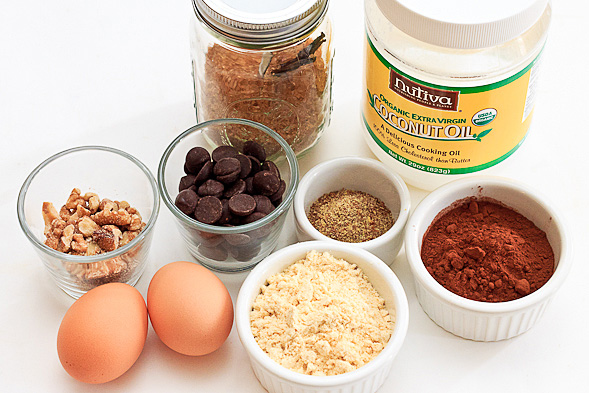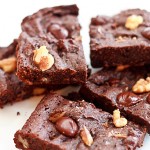 Low Carb Chocolate Chip Brownies Recipe
1/4 cup
coconut oil, melted
1/3 cup
cocoa
1/3 cup
vanilla sugar
2
eggs, scrambled
1 tablespoon
ground flax
a pinch of
salt
1/3 cup
soy flour, sifted
1/4 cup
chocolate chips
1/4 cup
walnuts or pecans

Preheat the oven to 325°F.
Mix together melted coconut oil and cocoa. Add vanilla sugar, eggs, flax, salt and soy flour, then chocolate chips and nuts. Mix well, then top with more chocolate chips and nuts. Pour into batter into a greased small pan (mine was 6×8). Bake for 20-25 minutes. Cool for a few minutes before serving. Double recipe for a larger serving.

Total Time: 30 minutes
Yield: Makes 4-6 servings


print recipe
[Sign up for my newsletter or follow me on facebook / twitter to get new recipes]