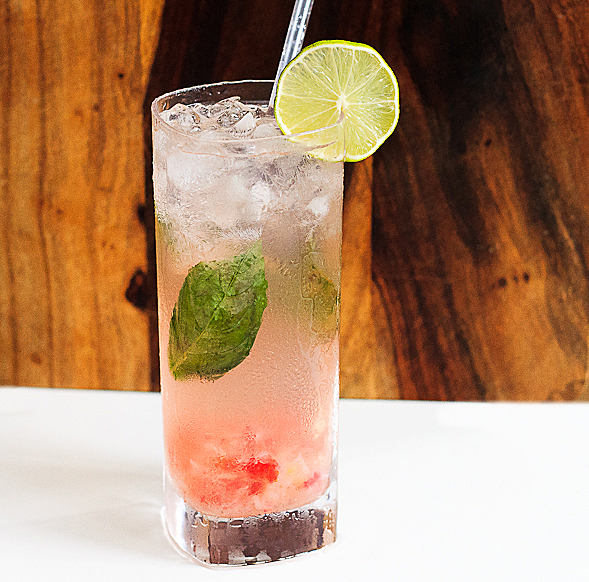 In honor of Ms. Irene, I created a quick cocktail drink. Hopefully this will appease her wrath as the hurricane is making its way up to New York. I made sure the drink is strong enough (probably a category 3 by my standards) and adding coconut water and lime juice make this a bit more tropical. Enjoy as one of the last summer cocktails of the year. Cheers!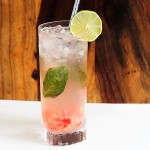 Tropical Hurricane Irene Cocktail Recipe
2 ounces
rum
1 ounce
vodka
3
strawberries
1 teaspoon
sugar
1 cup
coconut water
4
basil leaves
1/2
lime, juiced
crushed ice
Roughly chop strawberries and place in a tall glass with a teaspoon of sugar. Muddle the strawberries and sugar until well mixed together. Add basil leaves, rum, vodka and lime juice. Let sit for about 5 minutes for flavors to infuse. Add crushed ice, then top with coconut water. Mix well and enjoy!
Total Time: 10 minutes
Yield: 1 serving
[if you enjoyed this post, please sign up for my newsletter to get the latest recipes]