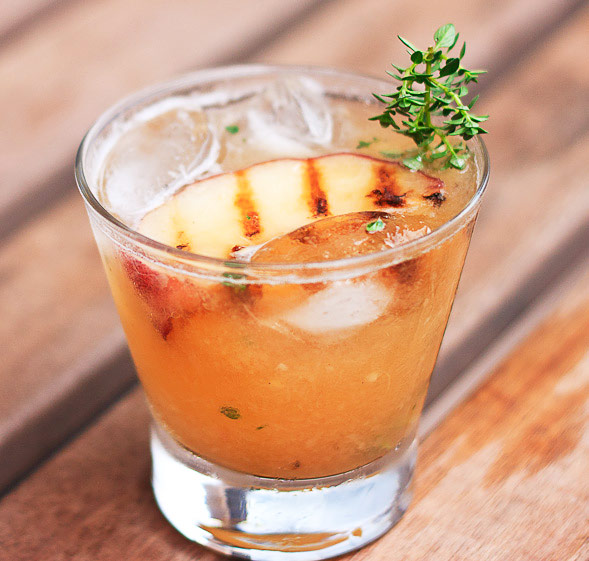 Wine has been my drink of choice for a long time, then with our move to NYC came beer and we couldn't keep our hands off the many exciting and delicious craft brews available these days. Until recently that is… Our latest habit is mixing cocktails using fresh herbs and fruit. I love playing with different ingredients and coming up with new concoctions or recreate some of the many classic cocktails.

Right now peaches are in season and popping up at farmers markets, grocery stores and restaurants everywhere. So we wanted to experiment with a peach cocktail, but decided to grill the peaches for the flavor and show grill marks for presentation, fitting for summer! This cocktail is adapted from a Martha Stewart recipe. You can use an outdoor or indoor grill for the peaches. To give the peaches nice grill marks, very lightly brush olive oil on the cut sides. The olive oil also helps keep the peaches from sticking.

Recipe Below…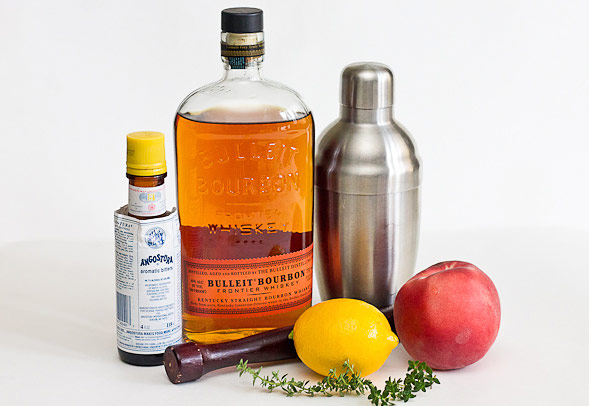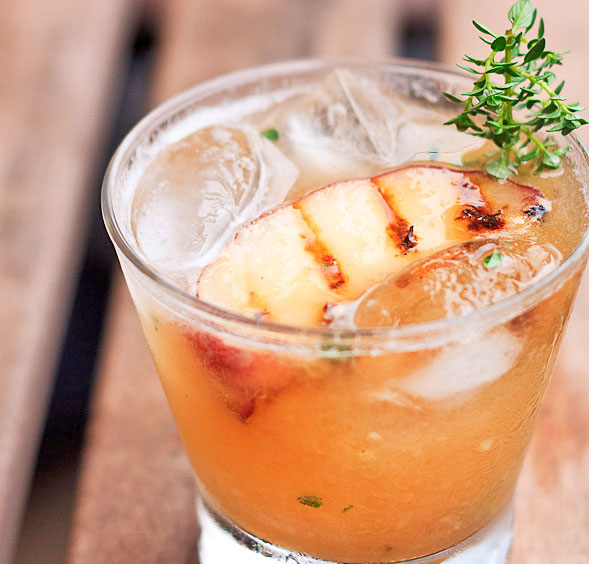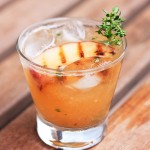 Grilled Peach Cocktail
4
peach wedges
a small amount of
olive oil
2 teaspoons
sugar
2 sprigs
fresh thyme, plus extra for garnish
2 dashes of
angostura bitters
2 teaspoons
meyer lemon juice
2 ounces
bourbon

Lightly brush olive oil on the cut sides of the peach wedges. Grill the peach wedges on sides until charred. Muddle 2 grilled peach wedges, sugar, thyme, angostura bitters, meyer lemon juice and bourbon in a cocktail shaker. Pour into cold, ice-filled glasses. Garnish with remaining peach wedges and thyme sprig.

Total Time: 10-15 minutes
Yield: 2 servings


print recipe
[if you enjoyed this post, please sign up for my newsletter to get the latest recipes]