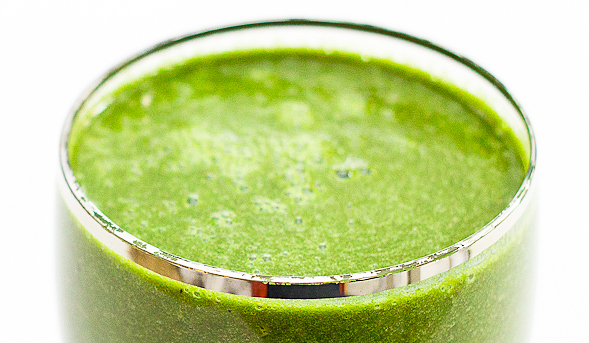 [This post is part of my Green Smoothie series]
I love using parsley in my green smoothies. It's so refreshing, healthy, and easy to use. Just wash the bunch and roughly chop it, stems and all. If you don't want to use a whole bunch (especially when you're new to green smoothies) use half and store the rest in a cup of water in the fridge.

As with all green smoothies, adjust the ratio of fruit to greens to your taste. This smoothie can definitely use more apples than bananas as it goes very well with parsley.


Click for recipe…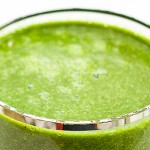 Banana Apple Parsley Green Smoothie Recipe
1 bunch
parsley, roughly chopped
1-2
bananas, chopped
1-2
apples, chopped
2 cups
water
In a blender, combine chopped bananas, apples, parsley and water. Blend on the highest speed until smooth and creamy.
Total Time: 5 minutes
Yield: 3-4 cups


print recipe
[This post is part of my Green Smoothie series]