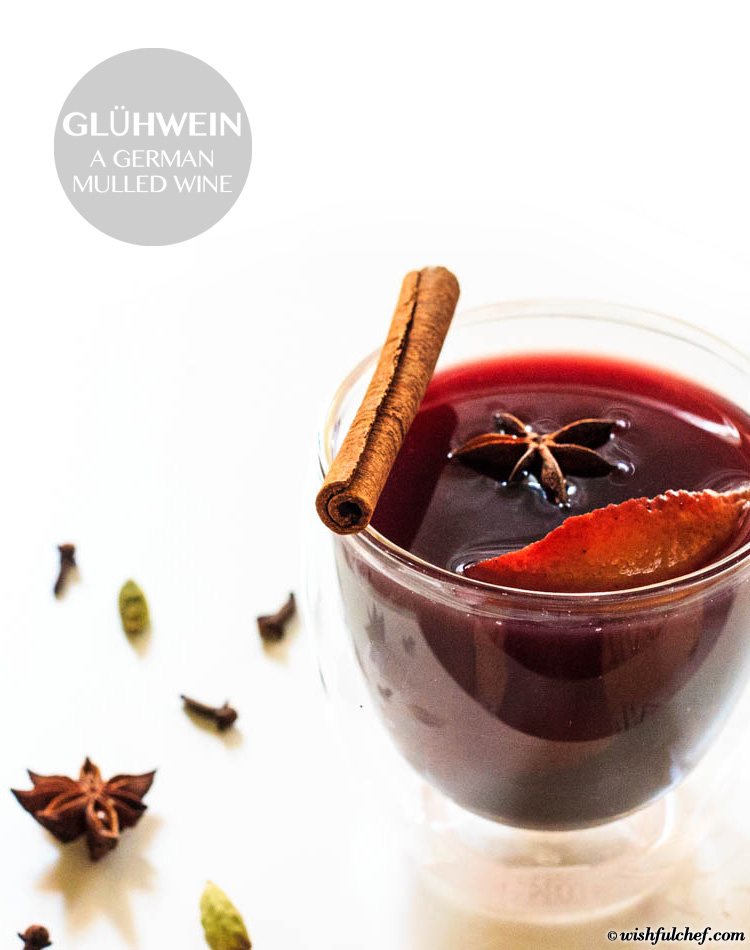 It is freezing outside! Below 30F here in NYC and I can't think of anything better to keep me warm than Glühwein, a German-style mulled wine. One of my favorite recipes of 2011, see the original recipe with updated images below.
Christkindl markets, or German Christmas markets, are street markets with various stalls celebrating Christmas time. Glühwein, literally "glow wine" or German mulled wine, is served at special stands at Christkindl markets throughout Germany and Austria. Mulled wine is a traditional warm beverage combined with different spices, red wine, citrus fruits and sugar. It fills your house with a wonderful aroma and warms you up on a cold winter night. Serve this festive drink during your holiday party!

For the wine, I used a Cabernet Franc, but any dry red wine should work just fine. I first made a sweet syrup using citrus fruits, spices like cloves, cinnamon and a vanilla bean. This way the flavors can infuse without burning off the alcohol of which is added towards the end instead. Depending on how strong you want your Glühwein, add liquor like rum or brandy along with the wine. For a lighter version you can also add the wine earlier along with all the spices.

Click for recipe…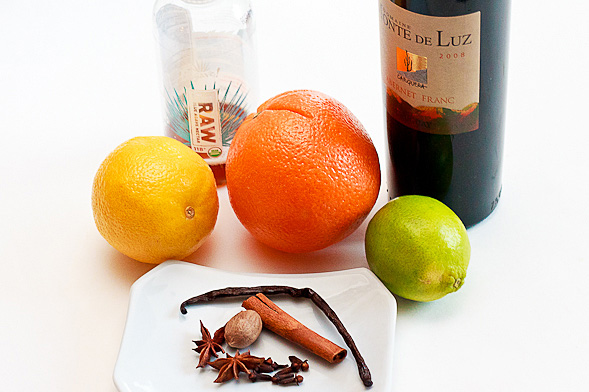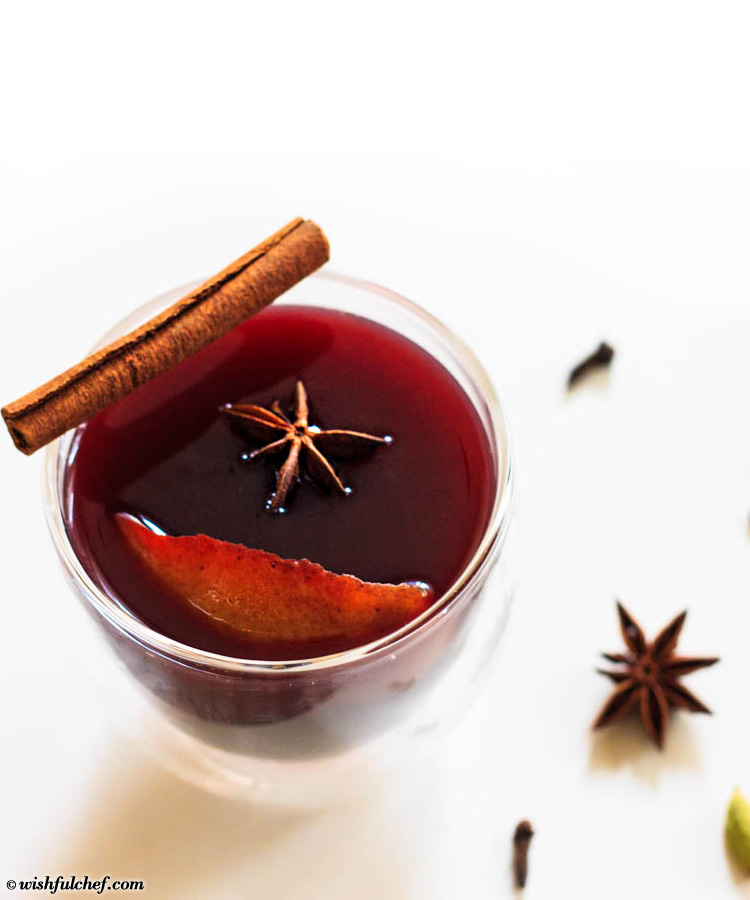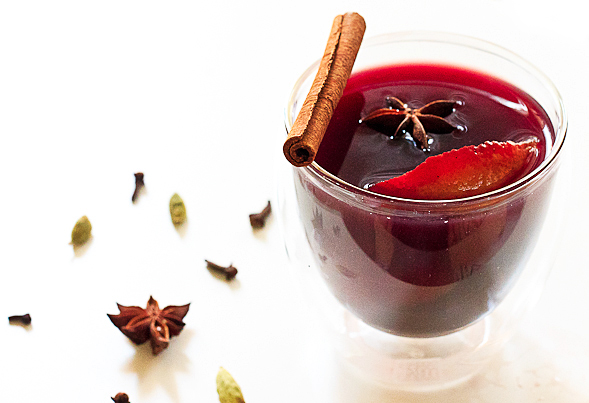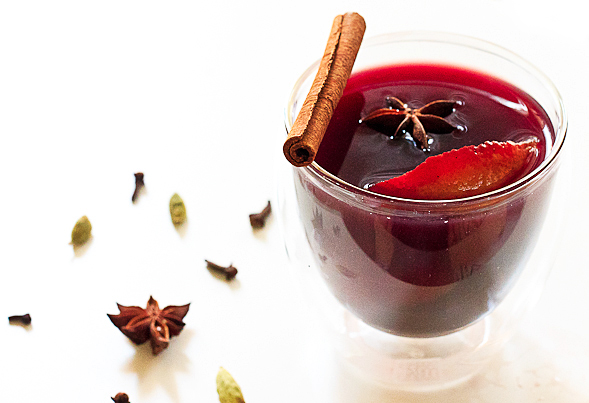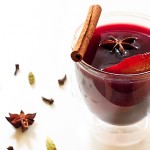 Glühwein – Mulled Wine Recipe
1 bottle of

bold dry red wine (I used a Cabernet Franc)

1/2 cup of

brandy or rum (optional)

1 cup

water

1 large

orange

, peeled then juiced

1

lemon, peeled

1

lime, peeled (optional)

1/2 cup

agave syrup or sugar

5-6

whole cloves

1

nutmeg, about 10 gratings

1

cinnamon stick

1

vanilla bean, halved

2

star anise
Peel large sections of skin from orange, lemon and lime. Over medium heat in a medium sized pot, pour in agave syrup and water, then add the peels and juice of the orange. Add the vanilla bean, cloves, star anise, cinnamon stick, and nutmeg gratings. Bring to a boil, then simmer for about an hour. The liquid will reduce, so after around 30 minutes, add in about a half cup of wine. This allows the flavors to infuse and will create a syrup.
When your syrup is ready turn the heat down to low and pour in the bottle of wine and brandy. Bring back to a gentle simmer and heat for about 5 minutes or depending on how much alcohol you want to burn off you can simmer a bit longer. Ladle it into glasses and serve warm.

Total Time: 60-90 minutes
Yield: Makes 4-6 Glasses


print recipe
[Sign up for my newsletter or follow me on facebook / twitter to get new recipes]