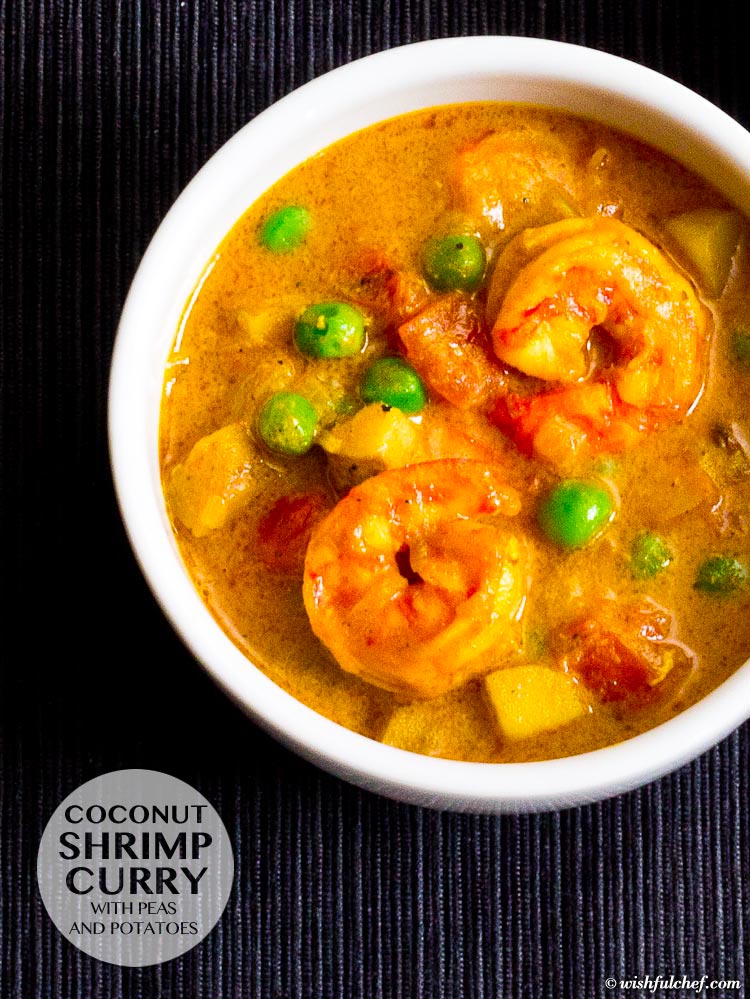 Whenever I go to Indian or Thai restaurants, the first thing I do when I sit down is to look for curry dishes on the menu. I love all kinds of curries, spicy or mild, but I typically end up ordering a coconut based curry. You just can't beat the bold, creamy flavor. For this recipe, I made a coconut shrimp curry mixed with potatoes and frozen peas.

For some acidity I added a fresh tomato, but canned tomatoes would also work fine. I like my curries spicy, so I added a generous amount of chili powder, but omit if you're not into spicy foods. Serve this curry with steamed basmati or brown rice.

Click for recipe…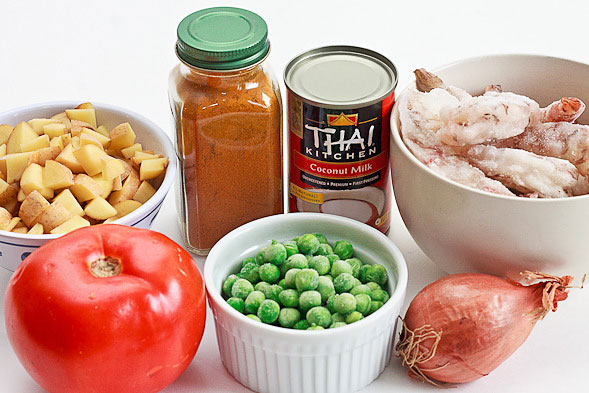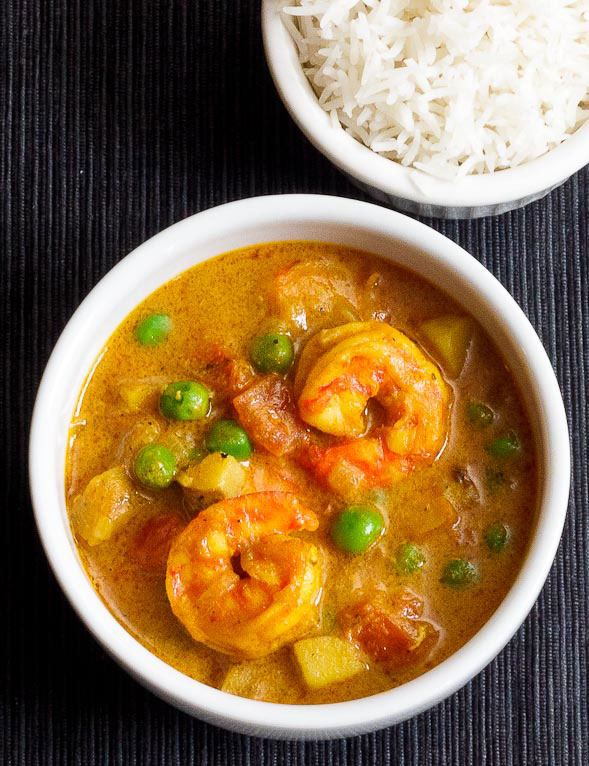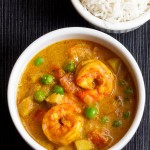 Coconut Shrimp Curry Recipe

coconut or canola oil

1

shallot, thinly sliced

1

garlic clove, finely diced

1 tablespoon

curry powder

1 cup

potatoes, diced into small cubes

1 small can

coconut milk

(about 6-8 ounces)

1 can

of milk

(use the empty coconut milk can to measure)

8 ounces

shrimp, peeled and deveined

1 medium

tomato, diced

1 tablespoon

tomato paste

1 tablespoon

honey or sugar

1-2 teaspoons

chili powder, or to taste

3/4 cup

frozen peas

salt and pepper, to taste
In a large pan, heat oil and add curry powder, cook for about two minutes. Stir in garlic and shallot and cook for a minute. Mix in potatoes, then stir together with coconut milk and regular milk. Add shrimp, tomatoes, tomato paste, honey and chili powder. Cover and simmer for about 30 minutes, stirring occasionally.
Add frozen peas and cook for a few more minutes. Season with salt and pepper to taste. Serve with basmati or brown rice.
Total Time: 45 minutes
Yield: 4 servings


print recipe
[if you enjoyed this post, please sign up for my newsletter to get the latest recipes]