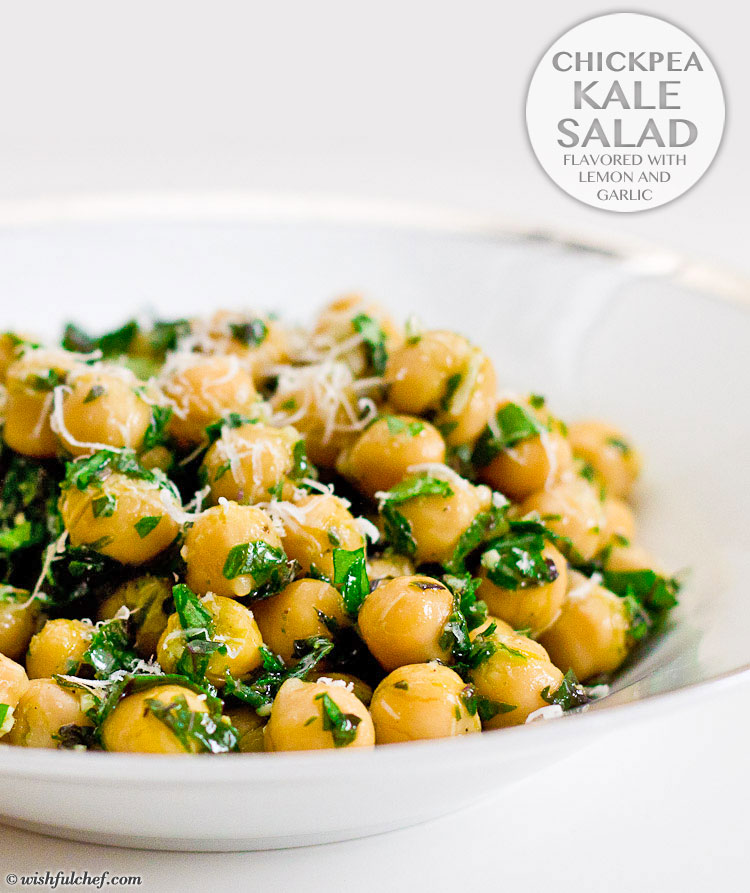 Chickpeas, or garbanzo beans, are wonderful beans to use in many different recipes. Throughout Europe, Asia and the Middle East, chickpeas are used in soups and stews or pureed into bean dips. Growing up, I ate them sweet as part of certain Filipino desserts. I also like to incorporate chickpeas into cold salads with fresh chopped greens. This chickpea kale salad is a healthy salad, high in protein and super refreshing and flavorful, you'll want to eat it everyday!

Any kind of chopped green would work like arugula or spinach, but I always have some kale at home, one of the healthiest greens out there. Adding lemon juice and garlic give this salad a nice kick. An easy salad that can be prepared ahead of time, perfect to eat for lunch with a slice of crusty bread.
* Update: After a reader request, I'm adding in the nutritional information for this recipe here

Click for recipe…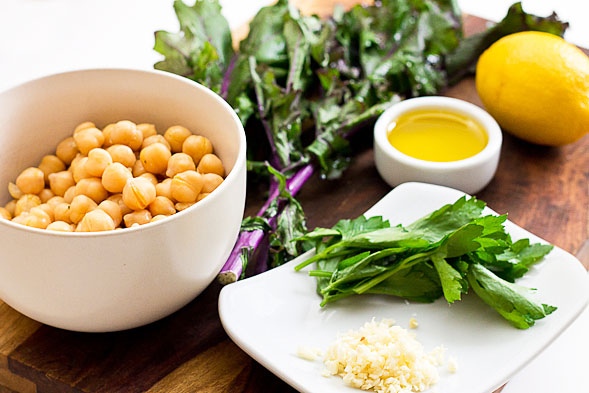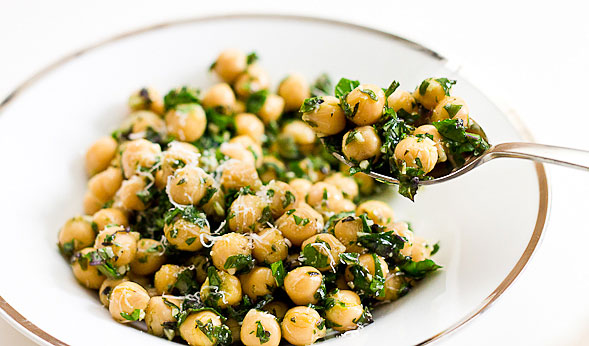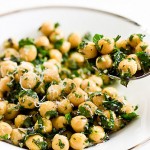 Chickpea Kale Salad recipe

1 can

chickpeas, rinsed and drained

3-4 leaves

kale, chopped

2 tablespoons

fresh parsley, chopped

2 tablespoons

olive oil

1 clove

garlic, chopped

1

lemon, juiced

salt and pepper, to taste

pecorino romano or parmesan cheese, grated to taste
In a bowl, combine chickpeas, kale, parsley, olive oil, garlic and lemon juice. Add salt, pepper and grated cheese to taste. Toss all ingredients together and mix well. Cover bowl and refrigerate. Best served at room temperature or chilled. Top with more grated cheese for presentation.
Total Time: 10 minutes
Yield: 2-4 servings


print recipe
[if you enjoyed this post, please sign up for my newsletter to get the latest recipes]