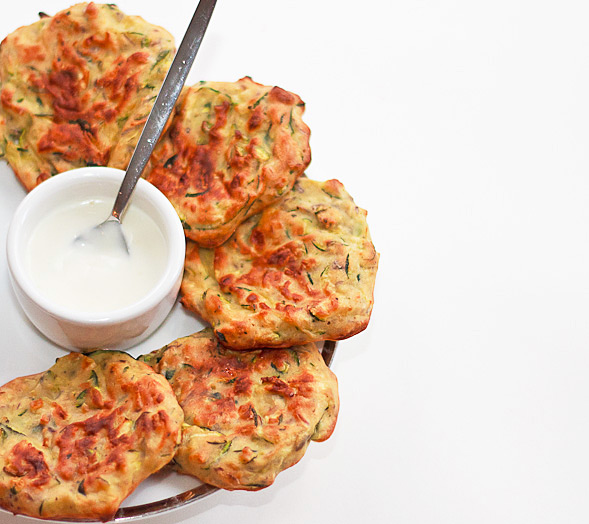 Last week we visited family, and always right before we head out the door my mom makes sure I bring something home…food-related of course! My family lives in Pennsylvania Dutch country, so they frequent their local Amish market and my mom always buys way more than she needs (hmm, wonder where I got that from!). This time she made me bring home some zucchini which I decided to use for baked zucchini fritters.

I love fried zucchini fritters, but wanted to make a healthier baked version. This recipe is very easy to follow and uses whole wheat flour in the batter, but regular flour is just fine. Make sure after you grate the zucchini and onion, to squeeze out the excess liquid. It will help keep the fritters nice and crisp. Serve these with homemade garlic mayonnaise or your preferred dipping sauce.

Click for recipe…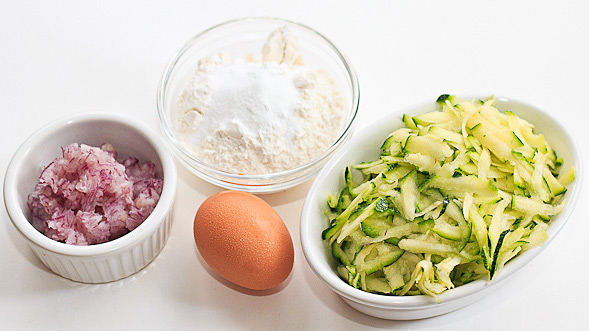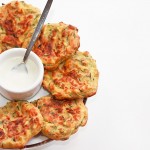 Baked Zucchini Fritters Recipe
2 large

zucchini, grated

1 small

red onion, grated

1/2 cup

whole wheat flour

1/2 teaspoon

salt

1/4 teaspoon

pepper

a splash of

milk

1

egg
Heat oven to 425°F. With a grater, grate zucchini and onion. Place grated zucchini and onion in paper towel or kitchen towel and squeeze out liquid. Add to a bowl and combine whole wheat flour, salt, pepper, milk and egg, mix well.
Drop small to medium-sized rounds on a lightly greased baking sheet or lined with Silpat. Bake for 16-20 minutes, depending on the size of your fritters. Then flip and bake for another 10 minutes until golden brown on each side. Enjoy with garlic mayonnaise or preferred sauce.
Total Time: 45 minutes
Yield: Makes about 12-16 fritters


print recipe
[Sign up for my newsletter or follow me on facebook / twitter to get new recipes]