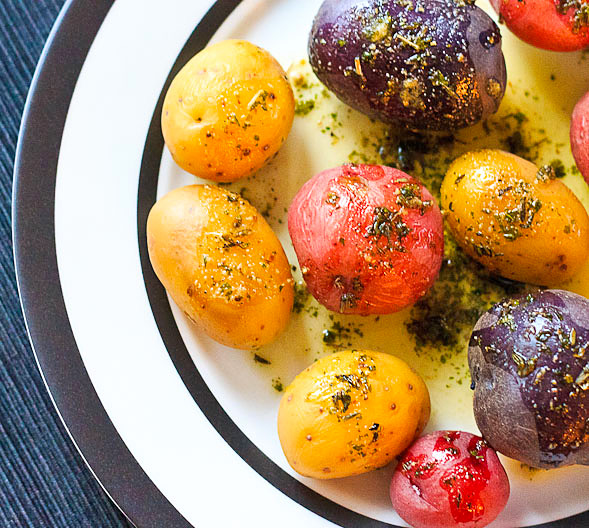 With all the craziness that surrounds the holiday season, make it easier on yourself by preparing stress-free dishes. I always have potatoes in my kitchen and wanted to cook something easy and minimal, so I decided to boil some and drizzle with herbed butter.

This classic side dish is the perfect accompaniment to your holiday feast. You can substitute any kind of potatoes and fresh herbs, but I used what I had on hand.

Click for recipe…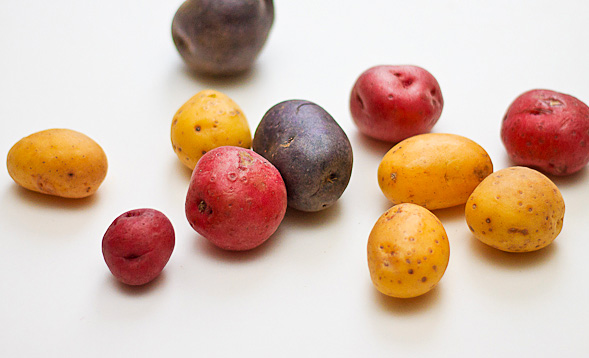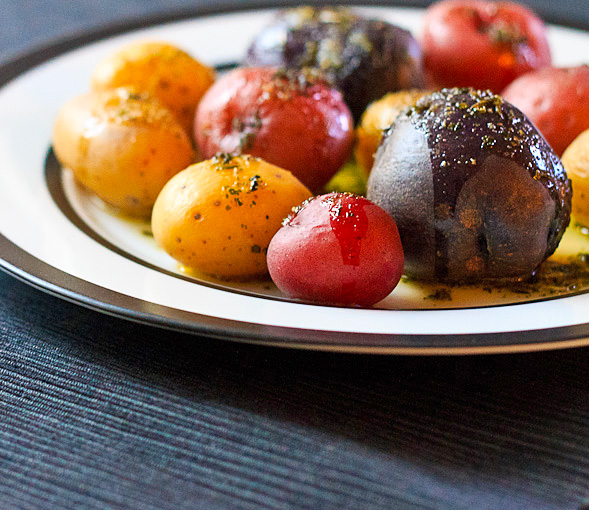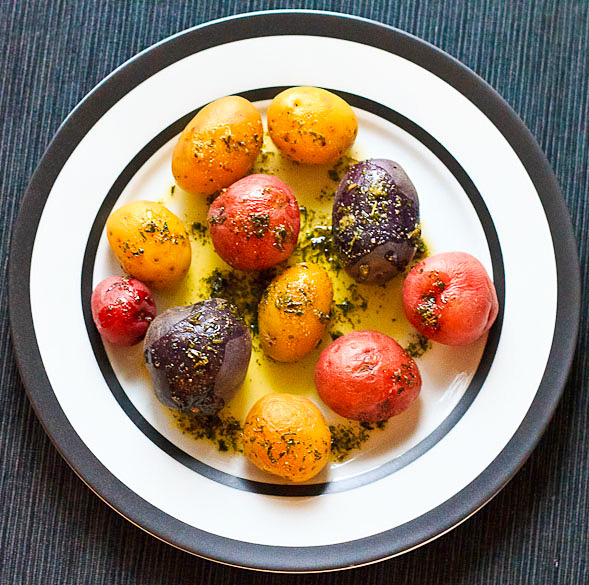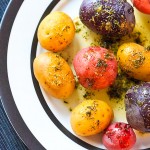 Baby Potatoes with Herbed Butter

1 pound
baby potatoes
2-3 tablespoons
butter
1/2 teaspoon
dried parsley
1/2 teaspoon
dried oregano
1/2 teaspoon
dried thyme
salt and pepper, to taste
Place the potatoes in a pot of cold water with a generous pinch of salt. Bring to a boil and cook for 15-20 minutes, until tender. Drain and set aside on a serving platter.
Melt butter in a small pan with dried herbs; add salt and pepper to taste. Drizzle herbed butter over the warm potatoes.
Total Time: 25 minutes
Yield: makes 4 side servings


print recipe
[if you enjoyed this post, please sign up for my newsletter to get the latest recipes]