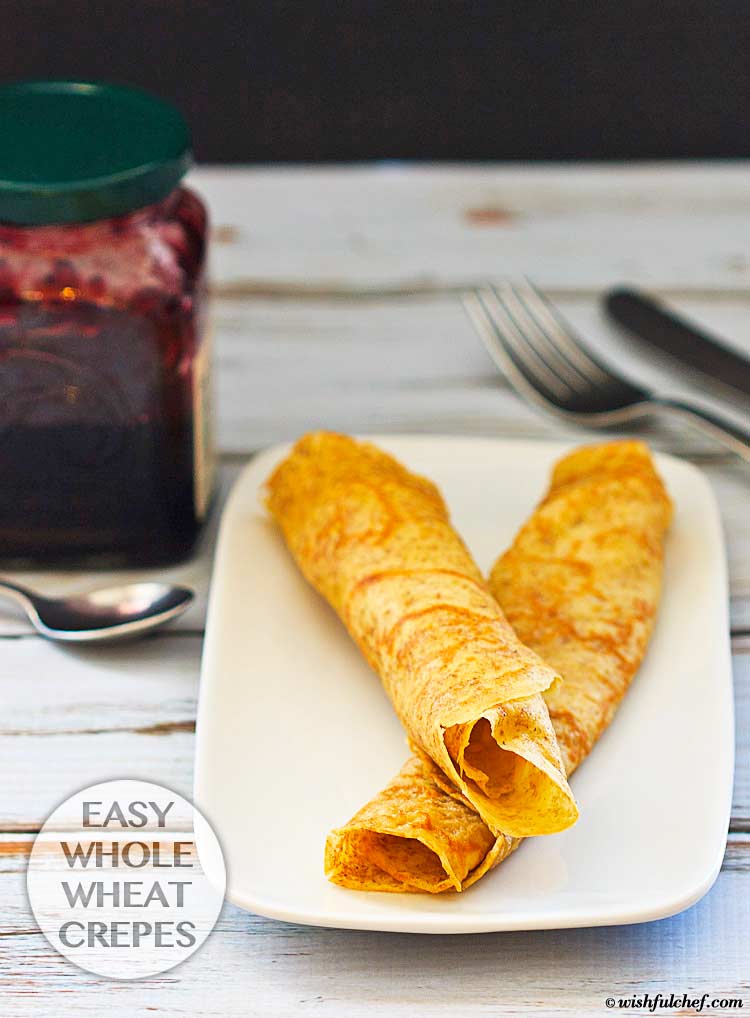 I finally got around to posting this staple recipe of mine. It's been perfected over time and I'm excited to share it with you all. Only four ingredients (including 100% whole wheat) go into this recipe making it one of the easiest and healthiest ways to whip up a French classic.

For easy prep work, I simply use my blender so the batter is nice and smooth. When everything is blended, the batter needs to be refrigerated for at least 1 hour (or overnight) before cooking. I sometimes like to double the amount and make it the night before, so the next morning I'm ready to cook up a delicious breakfast in no time. Crepes are also great for dessert or as a last-minute savory main course (the crepes keep well and can even be frozen for future use). I like to serve mine with a thin layer of your raspberry jelly or Nutella. Check out my recipe for homemade Nutella.

Click for recipe…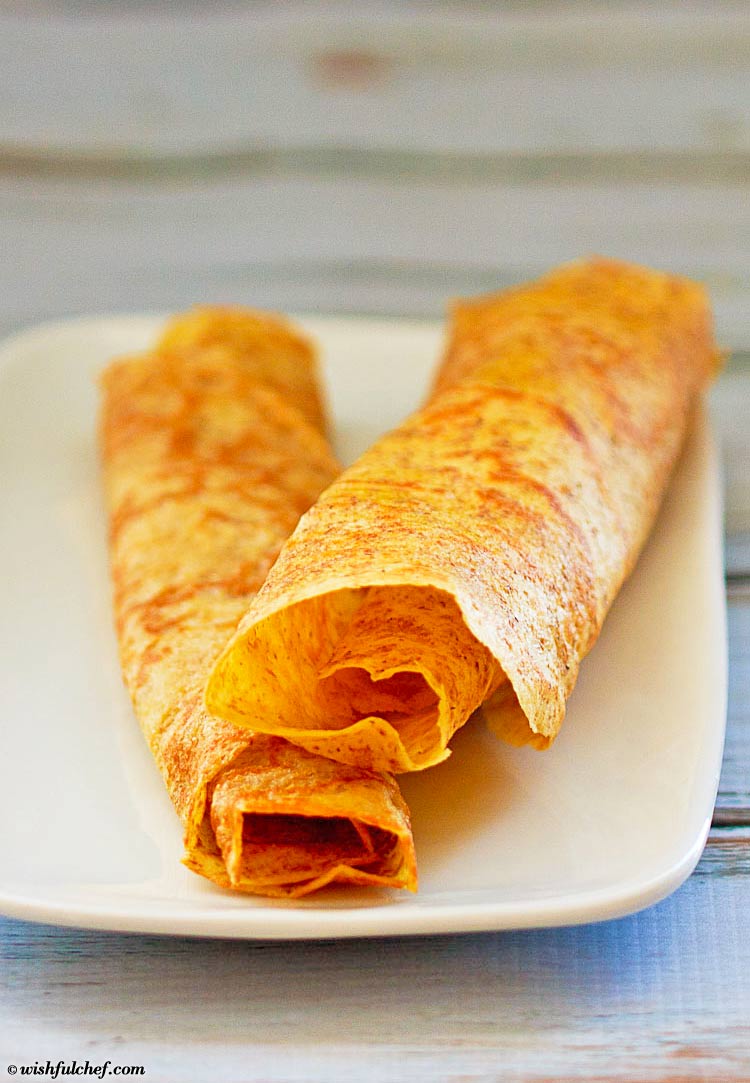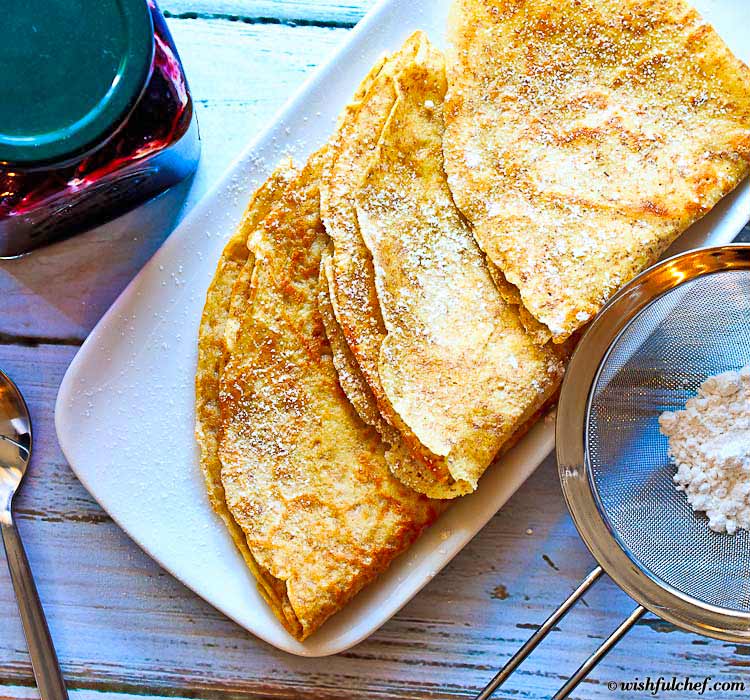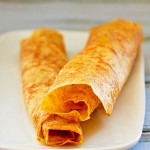 Whole Wheat Crepes – Easy French Pancakes
2

eggs

2/3 cup

milk

2 tablespoons

melted butter

(I actually use a mix of butter and coconut oil)

1/4 teaspoon

salt

1 cup

whole wheat flour

butter or coconut oil

, for cooking
Blend the liquids in a blender, then add salt and whole wheat flour. Blend until smooth for about 30 seconds. Add a bit more milk or water if the consistency is too thick (You want the mixture to be runnier than pancake batter). Pour batter into a container (I used my smoothie container with lid). Leave in the fridge overnight or if you want it quicker store for about an hour. The batter will keep, refrigerated, for up to 4 hours.
Brush about a teaspoon of butter or coconut oil on the bottom of a crepe pan or flat pan. Heat at medium heat and pour batter into the pan and evenly coat the bottom with a thin layer. Once pan is warm enough (a drop of water should sizzle and evaporate quickly), cook until the crepe edges are golden brown, about a minute. With a spatula, flip over and cook for another 30-60 seconds. Transfer crepe to a warm plate and repeat with remaining batter. Serve with your own favorite fruit jelly or homemade Nutella.
Total Time: 30 minutes, plus extra for batter to sit
Yield: serves 4-6


print recipe
[if you enjoyed this post, please sign up for my newsletter to get the latest recipes]