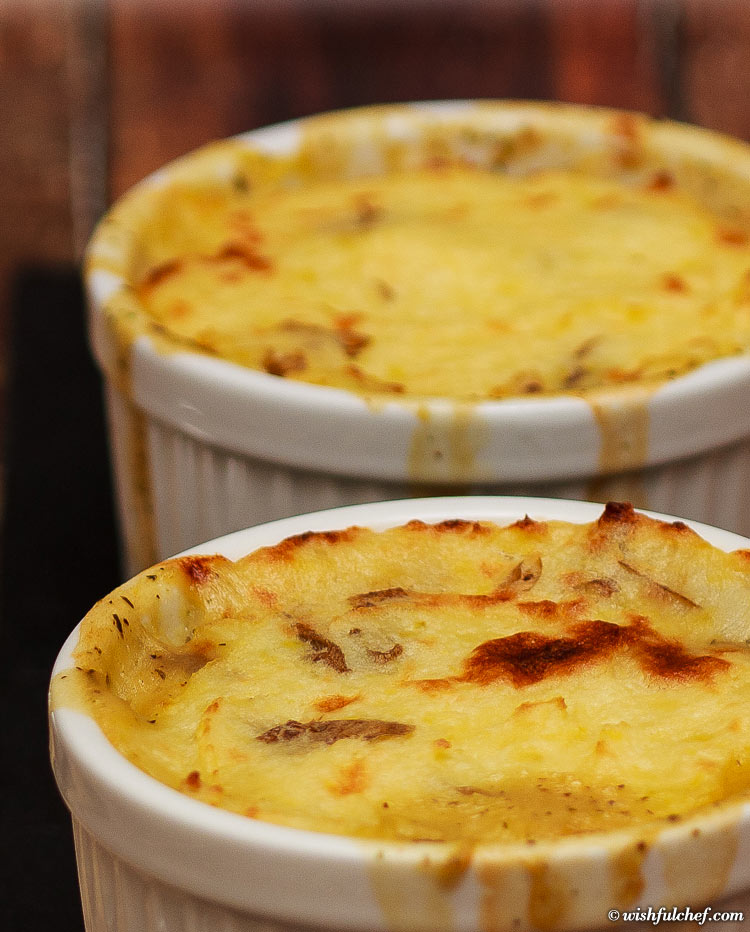 Ahh…Thanksgiving leftovers…I don't know about you, but I actually prefer the leftovers the next day. I hate to waste food and I love a good comforting pot pie, so I combined two common Thanksgiving leftovers and made these delicious turkey pot pies.
And make no mistake, I would also serve this pot pie as a unique dish on Thanksgiving day. Just double the recipe and you've got a quick and easy Thanksgiving entree. You can bake the pot pies in individual ramekins or one large dish. I made this recipe super simple and used frozen peas and carrots, but add any kind of vegetables you like. This recipe is adapted by Brown Eyed Baker.

Click for recipe…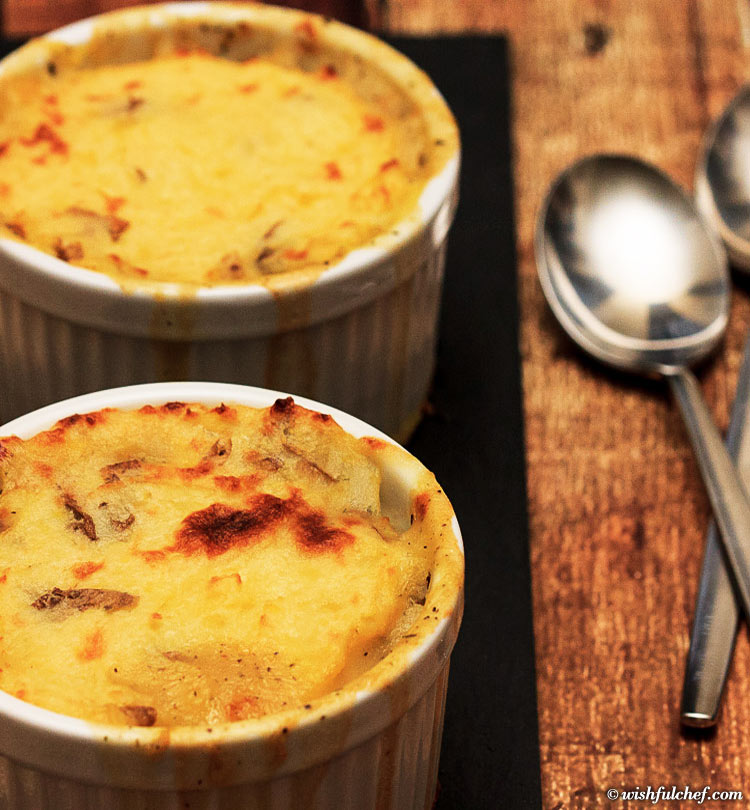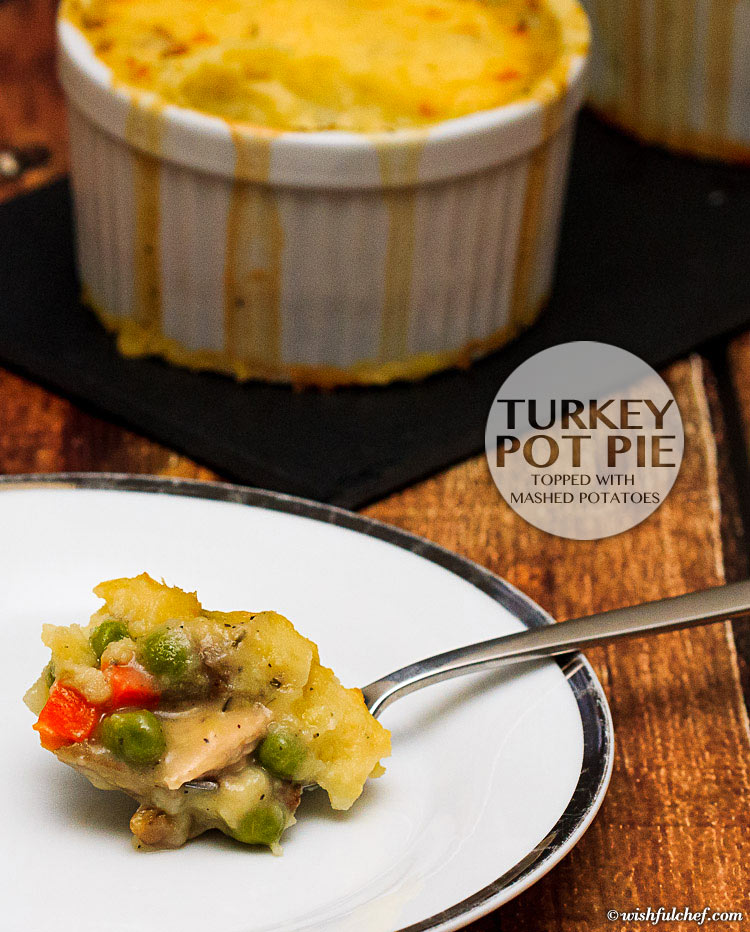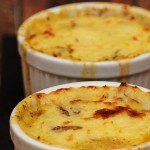 Turkey Pot Pie topped with Mashed Potatoes
2 tablespoons

olive oil

1 whole

onion

, chopped

2 cloves

garlic

2 teaspoons

dried thyme

3 tablespoons

flour

2 cups

chicken or vegetable broth

3 cups

cooked turkey

, cut into pieces

2 cups

frozen vegetables

, like peas and carrots

salt and pepper

, to taste

4 cups

mashed potatoes
Preheat oven to 400°F.
Heat the olive oil in a large pan over medium heat. Stir in the onion, garlic and thyme. Cook until vegetables are soft, about 10 minutes. Sprinkle flour over onion and garlic; stir for about 2 minutes. Mix in broth and simmer until thickened, 4-5 minutes. Stir in cooked turkey and frozen vegetables. Season with salt and pepper.
Transfer the turkey mixture to a 2-quart baking dish or ramekins over a baking sheet. Spread the mashed potatoes over the turkey mixture. Bake until the filling bubbles, for 20-25 minutes.
Turn your broiler on and broil until the mashed potato tops are golden, about 3 minutes. Cool for about 10 minutes before serving.
Total Time: 45 minutes
Yield: serves 4-6

[if you enjoyed this post, please sign up for my newsletter to get the latest recipes]