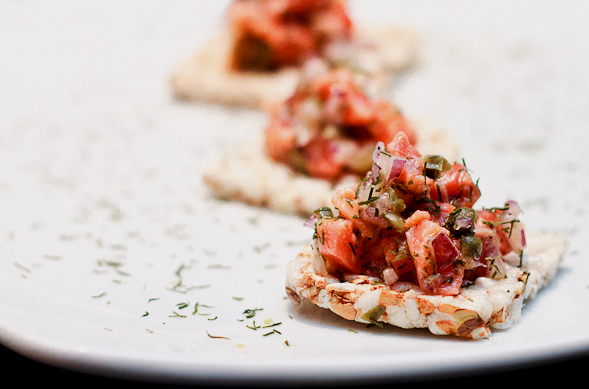 If you have a party coming up, here's a delicious hors d'oeuvre that takes only minutes to prepare. You can serve it chilled or at room temperature. It's also easy to prepare ahead of time – just add to your favorite bread, toast, or cracker when ready to serve!


I used dried dill and capers which pair perfectly with smoked salmon. And lemon juice and red onions are a nice contrast to the salty salmon and capers. With only a few steps and 6 simple ingredients you'll have the perfect appetizer! Add a dollop of sour cream on top to make it extra special.


Click for recipe…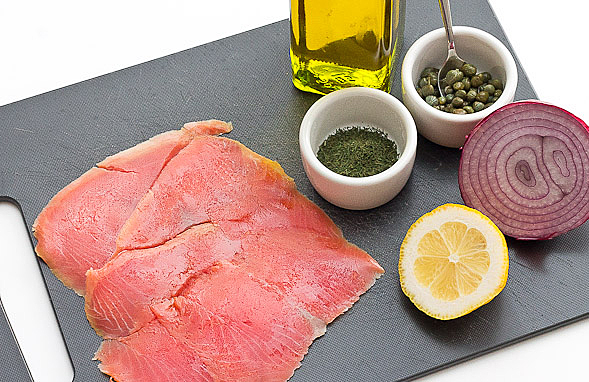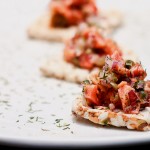 Smoked Salmon Tartines Recipe
4 ounces
smoked salmon, cut into small cubes
1/2
red onion, finely diced
1 tablespoon
capers, drained and chopped
2 teaspoons

dried dill (or chopped fresh

)
1 tablespoon
olive oil
1/2
lemon, juiced
In a small bowl, stir together salmon, onions, capers, dill, olive oil and lemon juice. Mix until ingredients are well incorporated. Serve with toasted whole grain bread or crackers.
Total Time: 10-15 minutes
Yield: Makes about 1 cup

[if you enjoyed this post, please sign up for my newsletter to get the latest recipes]