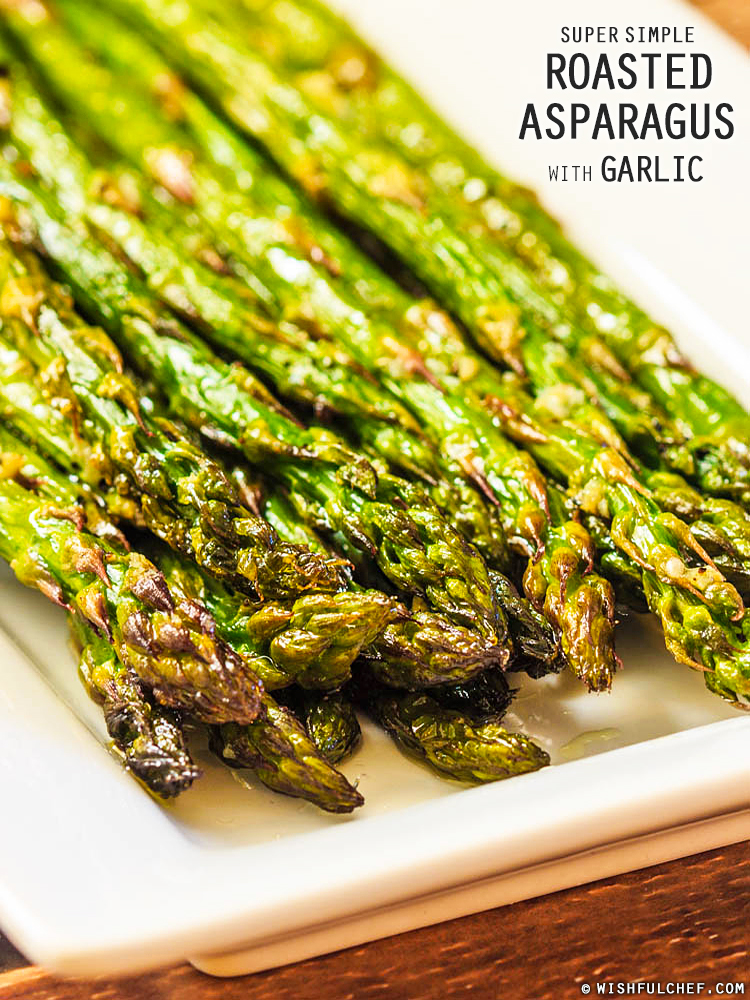 I'm ashamed of myself. All this time posting recipes and only ONE asparagus recipe. I LOVE asparagus and cook it quite often so I'm a bit shocked I only posted one. So here's a quick, fail-safe dish I eat for lunch, dinner and even breakfast with a poached egg. It's simple and ready in only 15 minutes from start to finish!

When done, the roasted asparagus is perfect alone, as a side dish with roast chicken or mixed in with pasta or couscous. If you have some, add a fresh grating of Parmesan cheese for an added kick.

Click for recipe…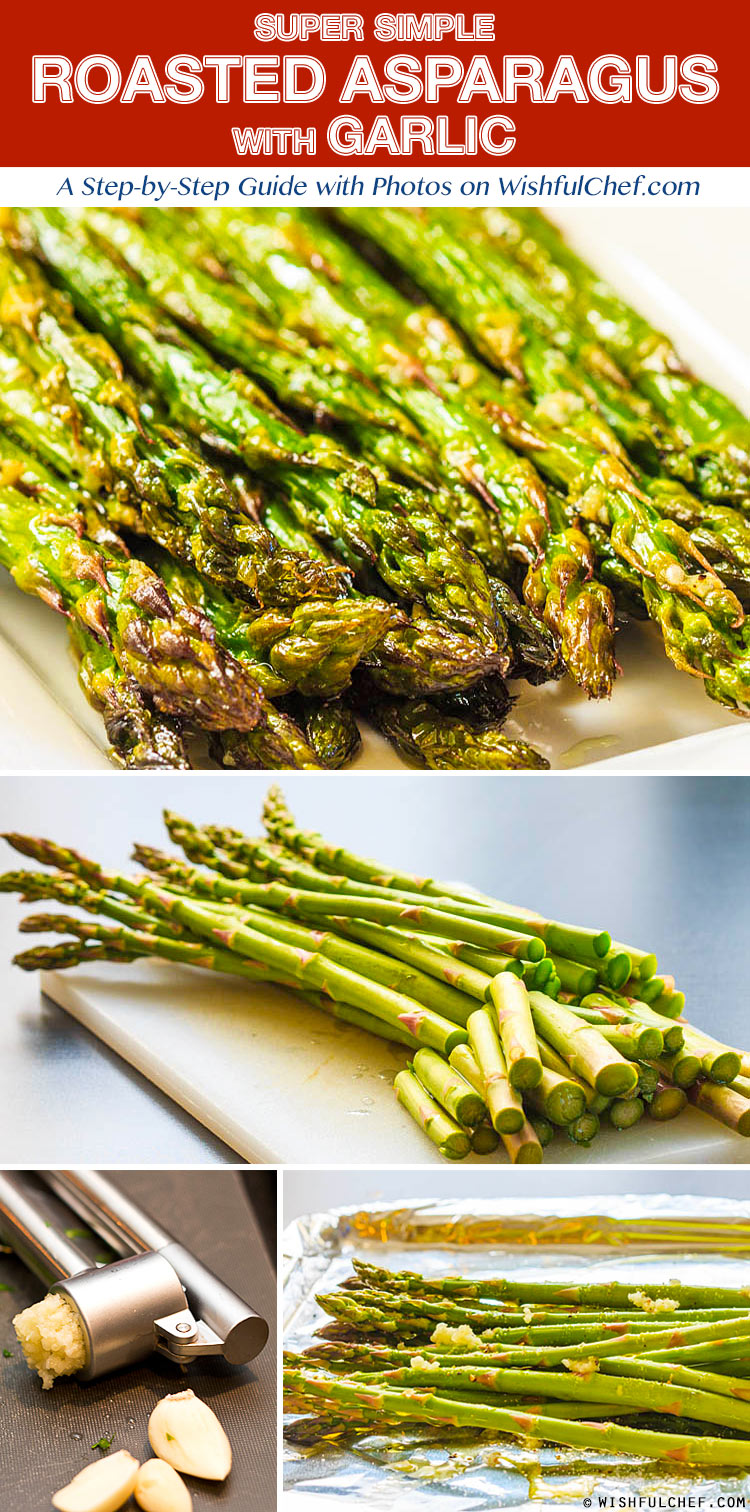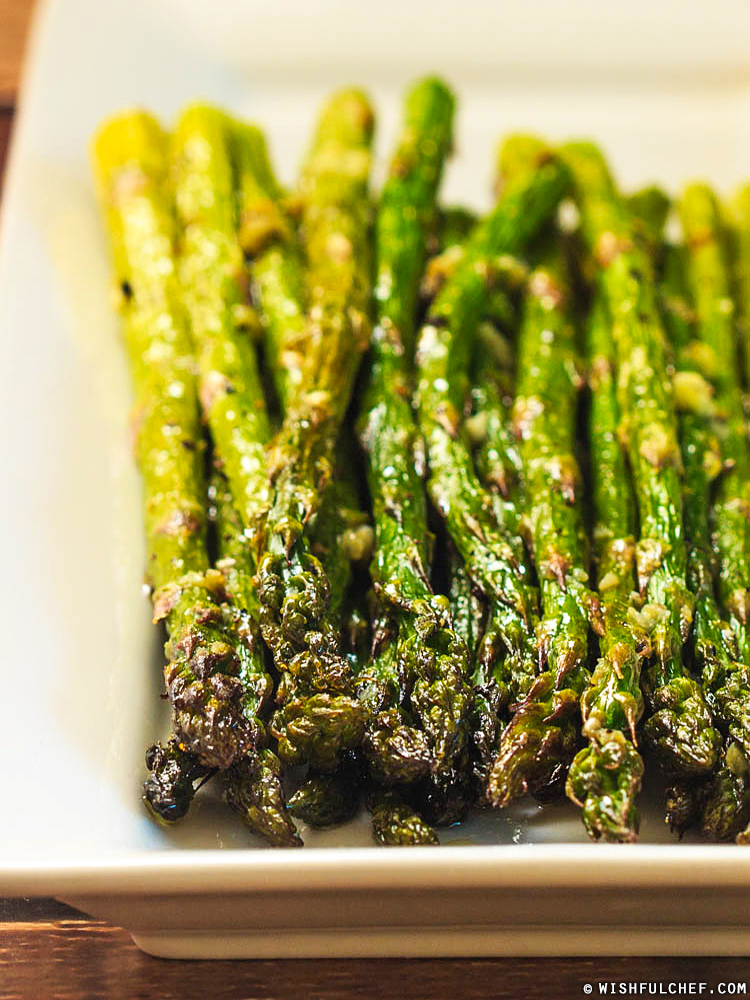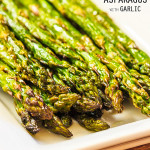 Super Simple Roasted Asparagus with Garlic
1 pound

asparagus spears

2 tablespoons

olive oil

3 cloves

crushed garlic

salt and pepper, to taste

lemon juice
Preheat oven to 425°F. Wash the asparagus and cut ends off (they're tough to eat).
Toss together the asparagus, olive oil, garlic, a sprinkle of salt and a sprinkle of pepper. Lay out in a single layer on a baking sheet lined with foil.
Bake for 8-10 minutes, until garlic bits are lightly browned and asparagus is tender. Place on a serving platter and squeeze some fresh lemon juice on top.
Total Time: 15 minutes
Yield: makes 4 servings


print recipe
[if you enjoyed this post, please sign up for my newsletter to get the latest recipes]