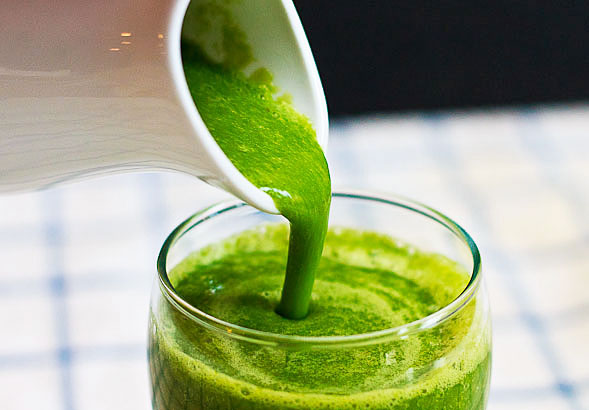 [This post is part of my Green Smoothie series]
Kale, one of the healthiest greens out there is perfect to use in a smoothie. I typically use curly kale but this time I blended Lacinato or Tuscan kale, of the dinosaur kale variety. A little history lesson: Lacinato kale, enjoyed by the Romans, has been grown in Italy for centuries and is used in much of Italian cuisine. The taste is also a bit milder and sweeter than curly kale, perfect for a morning green smoothie!
The leaves are long, darker in color with a blue-green hue and a rough texture, somehow resembling a dinosaur perhaps ?? I added orange and mango chunks which compliment the peppery, sweet taste of the kale. When blended, the end result is a creamy, vibrant green smoothie.

Click for recipe…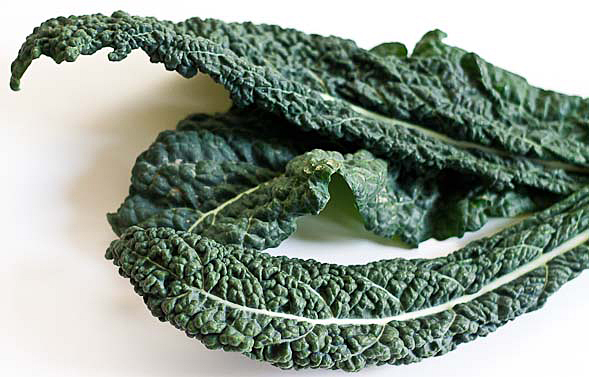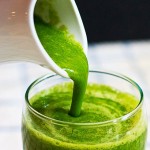 Lacinato Kale Green Smoothie with Mango and Orange recipe

3-4 leaves

lacinato kale

, washed and chopped
1
valencia orange, peeled (or any juicy orange)
1 cup
frozen mango chunks
1 cup
water
In a powerful blender, combine lacinato kale, orange, frozen mango and water. Blend on the highest speed until smooth and creamy.
Total Time: 5 minutes
Yield: 3-4 cups


print recipe
[Interested in more green smoothies? Check out my list of Green Smoothie Recipes]