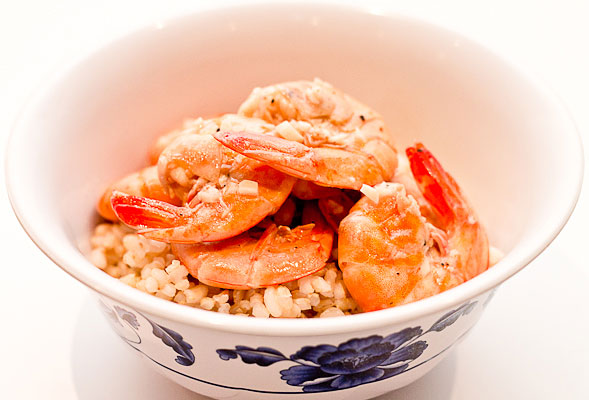 During college, I would always anticipate a visit back to my parents' house for a home cooked Filipino meal. But now that I'm long finished college and married I have to (gasp!) cook Filipino food myself. Adobo, a traditional stew in Filipino households, is meat marinated in garlic and vinegar then simmered together. The most common adobos are chicken and pork. I love them both but this time I wanted to try it with shrimp in coconut milk, or Adobong Hipon Sa Gata.

There are many different variations depending on what region you're from in the Philippines. When my mom made it, she never added coconut milk but I like the addition because it makes the vinegar sauce thick and creamy. Either way, both versions are delicious. When the adobo is finished cooking, serve the shrimp and coconut sauce on top of steamed rice.

Click for recipe…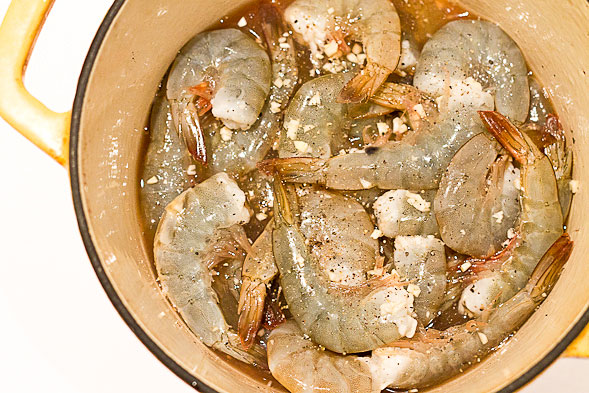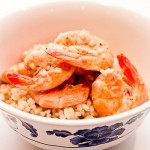 Filipino Adobo Recipe with Shrimp

1/4 cup
water
1/2 cup
vinegar
3-4
garlic cloves, chopped
1/4 teaspoon
black peppercorns, ground
salt or patis (fish sauce), to taste
1 pound
shrimp (I like the shells on for added flavor)
2 cans
coconut milk (I used light)
In a medium size pot, combine water, vinegar, garlic, pepper and salt. Mix in shrimp and cover with lid. Marinate for about an hour.
In the same pot, place on stove and turn heat on to medium. Cook shrimp mixture with the lid off until the liquid is reduced by half, stirring frequently. Stir in coconut milk and allow sauce to thicken, about 20-30 minutes. Season with more salt and pepper, if needed. Serve with steamed rice.
Total Time: 90 minutes
Yield: 4 servings


print recipe
[Sign up for my newsletter or follow me on facebook / twitter to get new recipes]