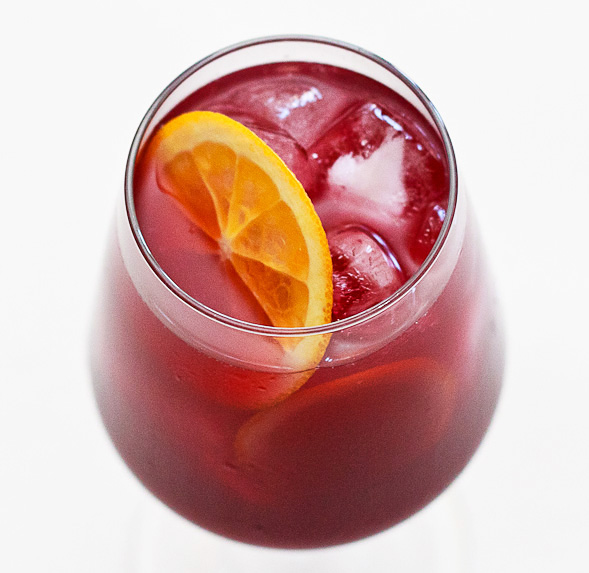 I absolutely love a cold glass of sangria during the summer. Last year I posted a traditional Spanish sangria recipe and this time I wanted to change it up a bit. I used dark rum instead of white and added in some orange curacao giving it a bolder citrus flavor. Sangria is perfect to have at an al fresco dinner with friends. And remember when serving, make sure to put ice in your glasses first and not into your pitcher.

Use any kind of orange you like, but I prefer Valencia oranges since they're extra sweet. Spanish Tempranillo like Rioja is perfect if you're making sangria, but any medium-bodied wine should be fine. If you don't have orange curacao, you can use orange liqueur. Have this sangria with a vibrant salad and some tartines.

Recipe Below…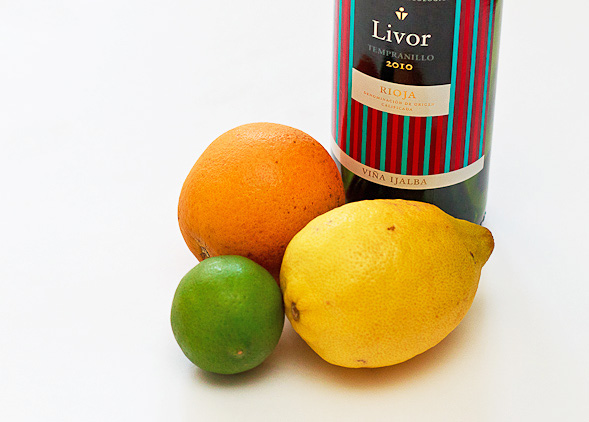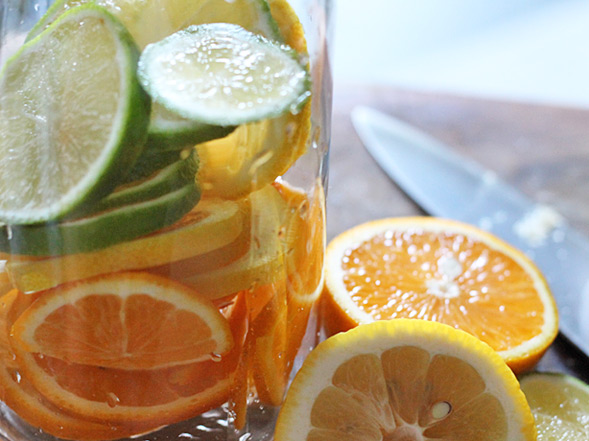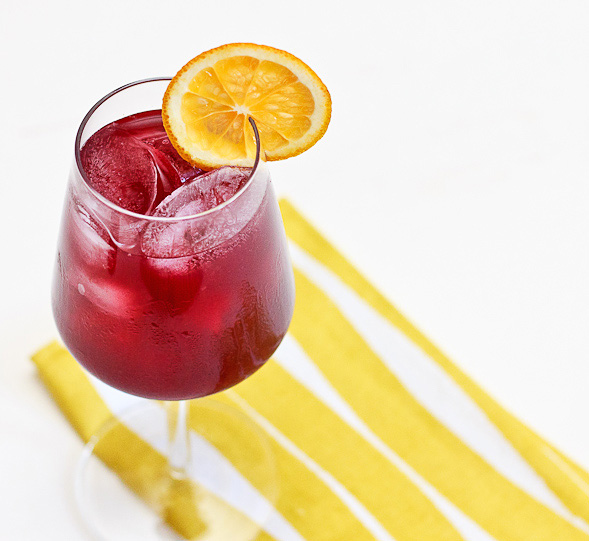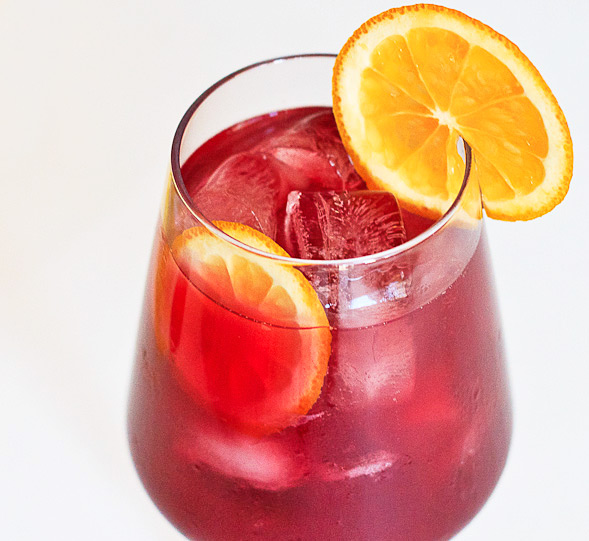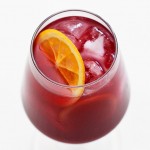 Summer Sangria
1
lemon, sliced in rounds
1
lime, sliced in rounds
1
orange, sliced in rounds
3/4 cup
dark rum
1/4 to 1/3 cup
orange curacao, or orange liqueur
1/3 cup

agave nectar

, or to taste
1 bottle
dry red wine (a medium-bodied Spanish wine such as Tempranillo works great)
1 cup (or more)
freshly squeezed orange juice

Place the citrus slices in a large glass pitcher. Pour in rum, orange curacao and agave nectar, mix well. Chill in fridge for about 2 hours or overnight to let the flavors soak in.
When serving, lightly crush the fruit and stir in the wine and orange juice. Pour sangria in glasses on ice.

Total Time: 2 hours 30 minutes (2 hours for chilling)
Yield: 6-8 glasses

[if you enjoyed this post, please sign up for my newsletter to get the latest recipes]