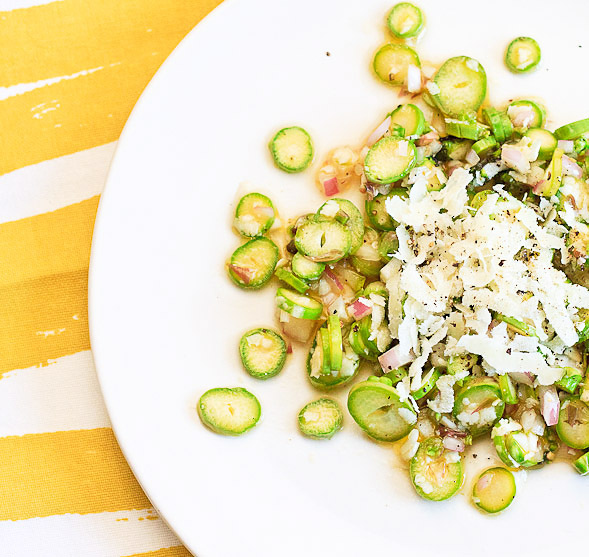 I love asparagus in all forms, grilled, roasted, steamed, baked or pureed. But rarely do we eat raw asparagus. If you haven't tried making a salad with raw asparagus, you're definitely missing out! When sliced thin and marinated in olive oil and vinegar, the asparagus turns into something quite refreshing and light. When my husband first tried it, he had no clue what it was but seemed to really enjoy it. In the end I told him what he was eating and he was pleasantly surprised.

This recipe is adapted from the Food Network and is quite easy since no cooking is involved. Just make sure you cut off the hard stems at the bottom of the spears. I added a tiny bit of honey to balance out the salt and cheese. Serve this healthy salad over Father's Day weekend next to some grilled meats and veggies.

Click for recipe…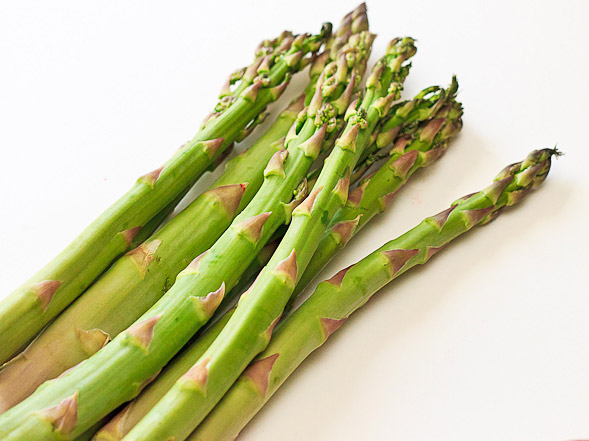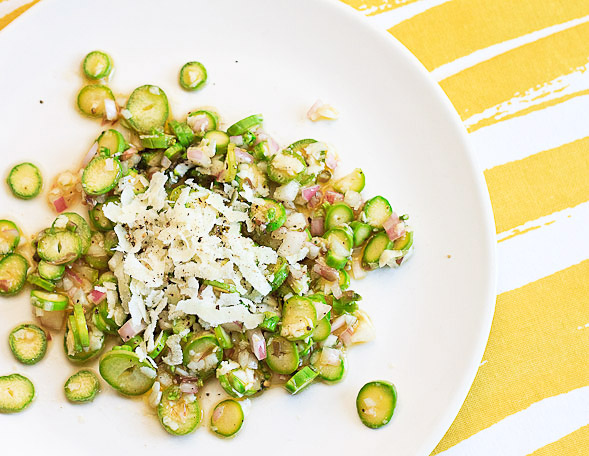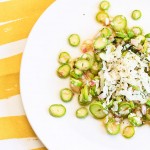 Asparagus Salad with Pecorino Romano and Red Onion

6-8 spears of
asparagus
1/2 of a
red onion, finely diced
3/4 cup

pecorino romano, grated coarsely

(plus more for topping)
1/4 cup
red wine vinegar
1/3 cup
olive oil
1 teaspoon
honey
1/2 teaspoon
salt
1/2 teaspoon
pepper
Wash and slice the asparagus spears into very thin slices, crosswise. To a bowl, whisk together the red wine vinegar, olive oil, honey, salt and pepper. Then add the sliced asparagus, red onion and pecorino romano; toss well to combine. Cover bowl and place in the fridge for about an hour to marinate. When ready to eat, sprinkle more cheese and pepper on top.
Total Time: 10 minutes (plus 1 hour marinating time)
Yield: 4-6 servings


print recipe
[if you enjoyed this post, please sign up for my newsletter to get the latest recipes]