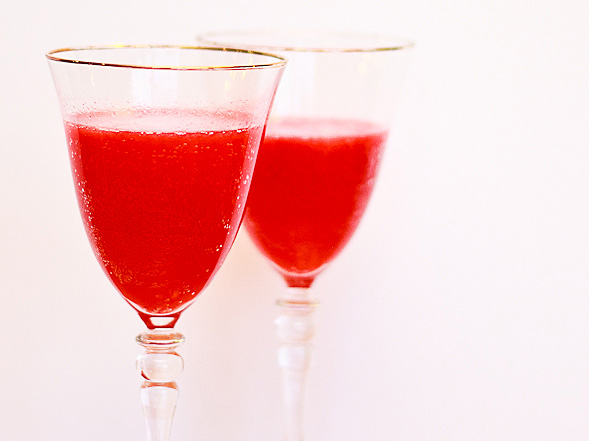 Well folks, it's finally time for some bubbly because New Year's Eve is here! Instead of a pour of plain Champagne, why not add some fruit? I made a simple mix of raspberry puree sweetened with honey. It's delicious and gives out a beautiful vibrant red color, perfect to ring in 2012. It also makes a great mimosa drink for brunch the next morning after a full night's celebration.

The puree is easy to make and can also be prepared in advance. And don't forget to have fun with it. Mix in some strawberries or other fruits and use your favorite champagne or sparkling wine. Enjoy and have a Happy New Year!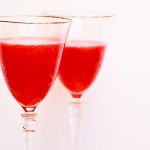 Raspberry Champagne Recipe
1 cup
raspberries (keep a few for optional garnish)
1-2 tablespoons

honey

, to taste
2 tablespoons
water
your favorite champagne or dry sparkling wine
Using a blender or hand blender, puree the raspberries with honey and water until smooth. Strain the puree through a fine sieve into a small bowl by gently pressing with a spatula and catching the seeds.
Evenly spoon the raspberry puree in the bottom of each of your serving glasses. Then fill each glass with champagne. Garnish with raspberries and enjoy!
Total Time: 10 minutes
Yield: 4 servings


print recipe
[Sign up for my newsletter or follow me on facebook / twitter to get new recipes]