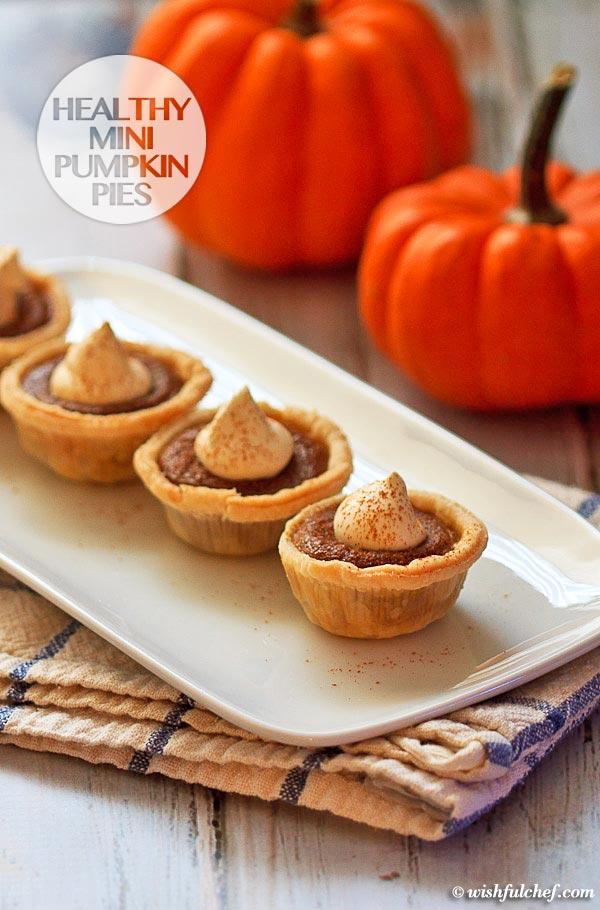 I love pumpkin…if you haven't noticed from my last four recipes (here, here, here and here). I've been overdosing on pumpkin, and for good reason: pumpkin is super nutritious, versatile, and of course it's perfectly in season right now. I made the pies even healthier using natural agave nectar and almond milk.

I like these with a dollop of whipped cream and a sprinkle of cinnamon on top for a more festive look. And if you don't have any pumpkin pie spice, simply combine a mixture of ground cinnamon, nutmeg, ginger and cloves. This recipe is adapted from the blog My Baking Addiction.

Click for recipe…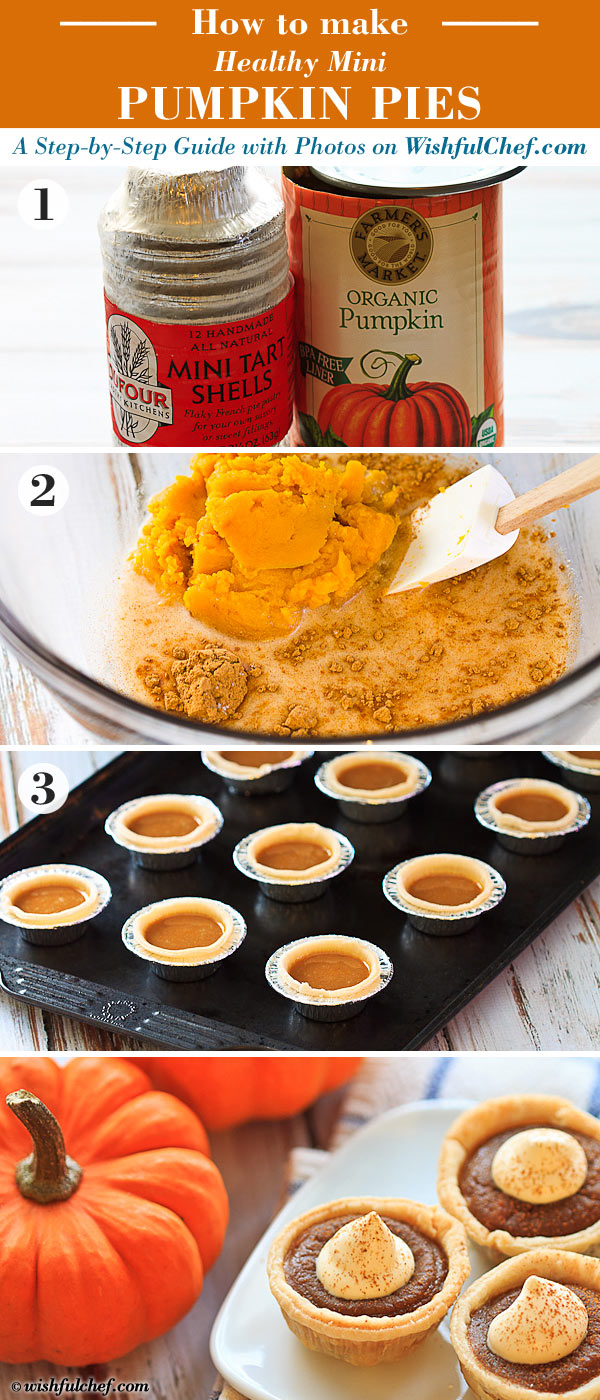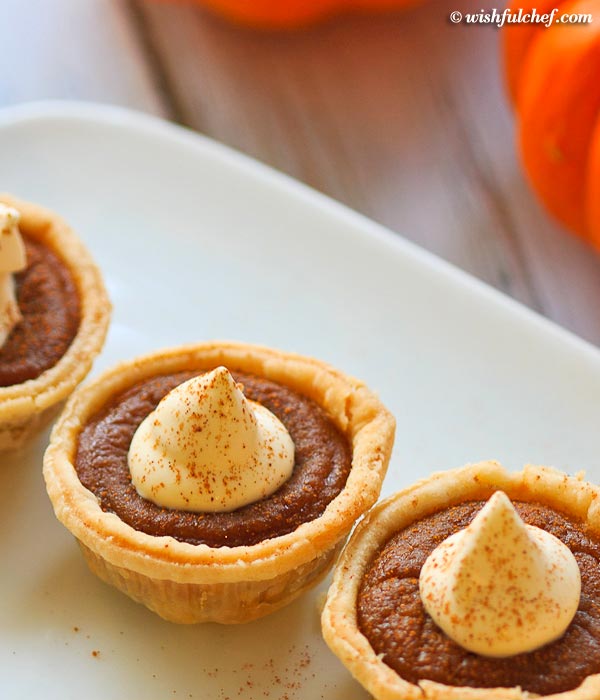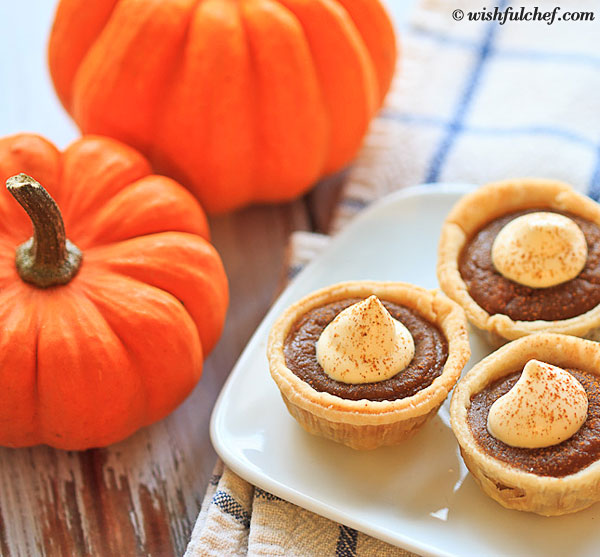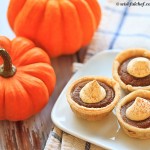 Healthy Mini Pumpkin Pies
12

miniature tart shells

2 tablespoons

agave nectar

1/2 teaspoon

pumpkin pie spice

a pinch of

salt

1

egg yolk

1/4 cup

pumpkin puree

1/4 teaspoon

vanilla extract

2 tablespoons

almond milk
Preheat oven to 350°F. In a bowl, combine agave nectar, pumpkin pie spice, salt, egg, pumpkin puree, vanilla, and almond milk. Mix until well combined.
Line the mini tart shells onto a baking sheet. Fill each mini tart shell with the pumpkin pie filling, about 2-3 teaspoons each. Transfer the baking sheet to the oven and bake for 15-17 minutes, until the filling is set and crust is golden brown. Remove the mini pumpkin pies and transfer to a cooling rack. *Note: the filling may puff up during baking but will flatten when out of oven and cooled.
Total Time: 25 minutes
Yield: makes 12 mini pies


print recipe
[if you enjoyed this post, please sign up for my newsletter to get the latest recipes]