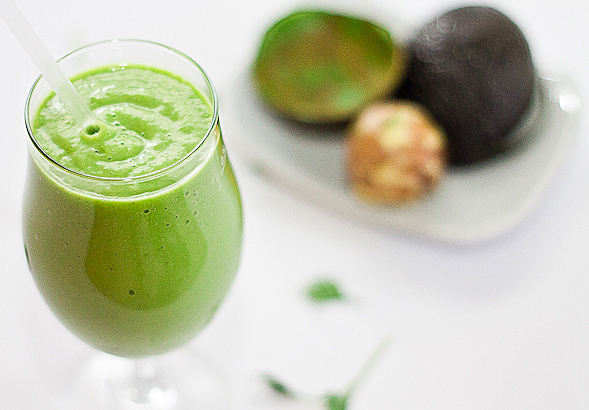 [This post is part of my Green Smoothie series]
Avocado is a great ingredient to use in green smoothies. They add creaminess and offer an abundance of healthy fats, vitamin A, beta-carotene and more. The fats found in avocados also help your body absorb the parsley's vitamins more easily.

I used frozen bananas for this smoothie. If you like smoothies, I recommend always having a bag of frozen banana pieces in the freezer. Bananas are a key ingredient for my green smoothies and having them readily available is very convenient. If you have overly ripe bananas that may go to waste, simply peel and quarter them and toss in the freezer.


Click for recipe…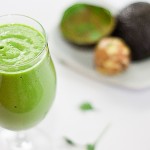 Avocado, Banana and Parsley Smoothie Recipe
1
avocado, halved, peeled & pitted
2
frozen bananas (if using fresh, add a cup of ice)
1 bunch
parsley (use less if you're new to green smoothies)
3-4 cups
coconut water, or water
In a blender, combine avocado, frozen bananas, parsley and coconut water. Blend on high until smooth and creamy.

Total Time: 10 minutes
Yield: Makes 4 cups
[Interested in more green smoothies? Check out my list of Green Smoothie Recipes]